Investigations & The Battle for A Vaccine: Where is This Headed?
The view from within ones' home looks much like the apocalypse, as the economy spirals in turmoil while people heed their governor's orders to "stay home." Venturing out to the grocery store or for a stroll in nature brings about a surreal feeling of being in the twilight zone as people keep their distance while sporting masks and gloves. They have managed to sink the population into fear and despair, while battling it out over the "cure" for this virus that has swept the nation, or so they say.
It's hard for most people to see past their fears, their financial situation, and trying to cope in a situation everyone was forced into, not to mention the elevated anger everyone is feeling from freedoms being unnecessarily stripped away. But, this is about much more than a "cure" for COVID-19. There is a shift, a shake-up, and a dismantling taking place before our very eyes. If people realized the background of so many of these nefarious characters, they would understand just how significant this battle is for our healthcare industry, over livelihoods, and the future of mankind.
• PEPFAR is being spotlighted by President Trump, and his feelings on its funding and Africa go back much further than he's letting on.
• The National Institutes of Health is under investigation with a focus on the $3.7 million given to Wuhan lab in China.
• The World Health Organization has been put on a 60-day funding freeze and is under investigation by the Trump Administration.
• There have been key resignations, reassignments and shake ups with BARDA, USAID and the FDA, and the mainstream news is leaving out some key details.
• President Trump's team are in a battle against Team Gates and NIH over Hydroxychloroquine and other measures versus a global vaccine, and the timeline is telling.
Summary of Event Timeline
Some find Trump's plain and simple language to reflect a lack of intelligence. Those who have studied his strategy know full well that he has the ability to utilize his enemies for the good, spotlight those he needs to, draw the vampires in, and beat them at their own game time and time again. This time, they took it too far, and it would appear that he is looking to dismantle the corrupt healthcare industry from the top down, including potentially pulling out of China when it comes to our pharmaceuticals. Right now, we are witnessing the WHO, PEPFAR, NIH, China, universities, and individuals all lined up on the chopping block. Ultimately, the Global Fund will experience the repercussions, as far as funding goes.
To summarize the timeline below, would leave out some of the most critical data points that reflect this back and forth battle between Team Trump and the Gates Team, in particular, the most significant press conference to date that took place on April 18th. It is broken down in detail in the timeline below because there was so much key information packed into four minutes, that most people probably missed a good portion of his intentions and strategy. His strategy is absolutely brilliant, and that section, among others, is a must read! He told us everything we need to know about who he's investigating, how they've come to this conclusion, who's involved with these organizations, how he intends to reallocate funds, and how more statements are coming. Not only that, he's been telling us some of this for years, before he was even President.
Whereas Trump continues to state that they have many people working on a vaccine behind the scenes, his main focus has been on less invasive therapeutics, sharing the fact that heat, humidity and UV light play a big role in killing the virus, and exploring all options of treatment, despite being attacked for this. After all, in what decade has anyone ever witnessed a President pushing for a healthier more cost efficient approach when it comes to people's health?
As it stands right now, it would appear that the DOJ, FDA, and various laboratories, scientists, medical doctors, some pharma companies, and military are on Team Trump, battling it out with Team Gates which consists of the WHO, NIH, universities, and their own bought off scientists and big pharma. Over the past five months the USAID Administrator resigned and took a position to lead the McCain Institute, BARDA's director was reassigned and Stephen Hahn was sworn in as the new FDA Commissioner. More details on these events are in the timeline below.
Key Timeline of Events
This timeline is not to diagnose the situation of the virus itself, nor is it to delve into the history of these nefarious characters, though there will be links throughout that highlight some of them. There is a multi-layer battle taking place, but this report is focused specifically on the battle for a vaccine and investigations involving the healthcare industry, because that is a big part of their end game. This timeline could have been far more extensive, but is limited to some of the most important events to show the main scope of what is transpiring.
9-19-19
President Trump signed an executive order to 'Modernize and Improve Influenza Vaccines.'
This has been a sticking point for many people who are either taking this as concrete evidence that Trump is cleaning up the vaccine industry, or that he is all for the vaccine industry. To clear a few things up, Trump has always stated that he is not anti-vaccines, BUT he believes too many vaccines are being pumped into babies at such a young age and they need to be spread out. He has also always shown concern over whether autism is caused by vaccines. Key takeaways from this executive order are; to improve the speed and efficiency of production, improve their effectiveness, and created a task force to identify policy priorities and monitor progress. Does this mean that Trump is all for a COVID-19 vaccine? Keep reading.


2-10-20
USAID committed $1.16 billion to Bill Gates' GAVI over fiscal years 2020-2023, which includes the annual $290 million already in the 2021 budget. This is for purposes of GAVI to immunize 300 million additional children by 2025, and to bolster support by other governments to donate to GAVI. This does not even mention COVID-19, but rather focuses on other diseases, and to stockpile vaccines.
This additional funding came while Mark Green was the Administrator of USAID. He was tapped by Trump in 2017, and announced his resignation on March 16, 2020. Green spoke very highly of GAVI. On April 16, 2020 Mark Green was named the Executive Director of the McCain Institute.
The day after Green announced his resignation, Trump announced John Barsa as his pick for the acting administrator for USAID. Barsa had been serving as the Assistant Administrator for USAID's Bureau for Latin America and the Caribbean at the time.
Between 2001–2019, USAID has granted over $2 billion to GAVI, with 2019 being the highest amount at $290 million. Therefore, they have already received their $290 million for 2020, and $290 million for 2021 is included in the $1.16 billion, leaving $870 million split between 2022 and 2023. They raised the bar to $435 million for each of those consecutive years, which has not been done in the past. Only five weeks after doing so, Mark Green resigned.
2-28-20
Bill Gates declared coronavirus a pandemic.
3-13-20
President Trump declared a national emergency, and the same day Bill Gates announced he was stepping down from Microsoft's board of directors, likely to put all of his efforts into a vaccine.
3-19-20
Bill Gates published '31 questions and answers about COVID-19' on his Gates Notes blog. He stated, "Eventually we will have some digital certificates to show who has recovered or been tested recently or when we have a vaccine who has received it." This created quite a stir due to Gates' ID2020 he's been working on, a Microsoft patent, and his control over the healthcare industry. Many believe Bill Gates wishes to chip people to accomplish this, and it's not a far stretch given his history, projects, and goals.
3-21-20
President Trump began pushing for Hydroxychloroquine in mid-March. It should be noted that on May 30, 2018 the 'Right to Try Act' was signed into law, which allows for patients who have been diagnosed with life-threatening diseases, who are unable to participate in clinical trials, to access certain unapproved treatments. Of course, this likely wouldn't play a role with Hydroxychloroquine since the FDA and DOJ have taken steps to ensure people with COVID-19 have access to it, despite the many characters attempting to discredit it, and running their own trials to provide bogus studies.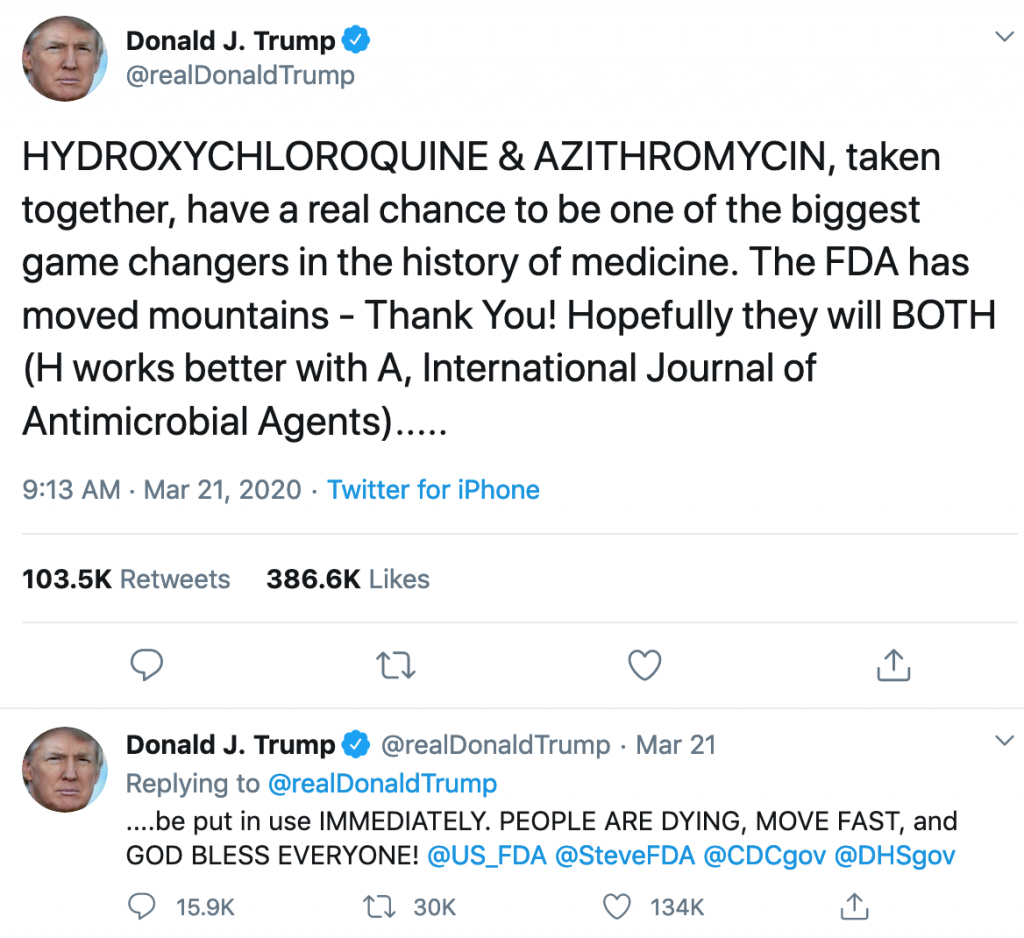 3-24-20
Three days later, Bill Gates' GAVI put out a press release stating they want to utilize their International Finance Facility for Immunization mechanism so the world can provide funding to their rapid deployment of "eventual COVID-19 vaccines." The IFFIm was founded in 2006, with the World Bank acting as treasury manager to convert pledges into bonds for immediate funding to GAVI. In other words, they want the IFFIm to be the financial mechanism for trillions of dollars for a global COVID-19 vaccine and essentially operate like the Global Fund does for the HIV/AIDS slush fund that Corey's Digs has been covering extensively in a book being rolled out one chapter at a time.
3-27-20
The CARES ACT was signed into law, which included funding for therapeutics and vaccines. Here's a small clip from that section:
For an additional amount for ''Public Health and Social Services Emergency Fund'', $27,014,500,000, to remain available until September 30, 2024, to prevent, prepare for, and respond to coronavirus, domestically or internationally, including the development of necessary countermeasures and vaccines, prioritizing platform-based technologies with U.S.-based manufacturing capabilities, the purchase of vaccines, therapeutics, diagnostics, necessary medical supplies, as well as medical surge capacity, addressing blood supply chain, workforce modernization, telehealth access and infrastructure, initial advanced manufacturing, novel dispensing, enhancements to the U.S. Commissioned Corps, and other preparedness and response activities…. Provided further, That the Secretary of Health and Human Services shall purchase vaccines developed using funds made available under this paragraph in this Act to respond to an outbreak or pandemic related to coronavirus in quantities determined by the Secretary to be adequate to address the public health need.
3-30-20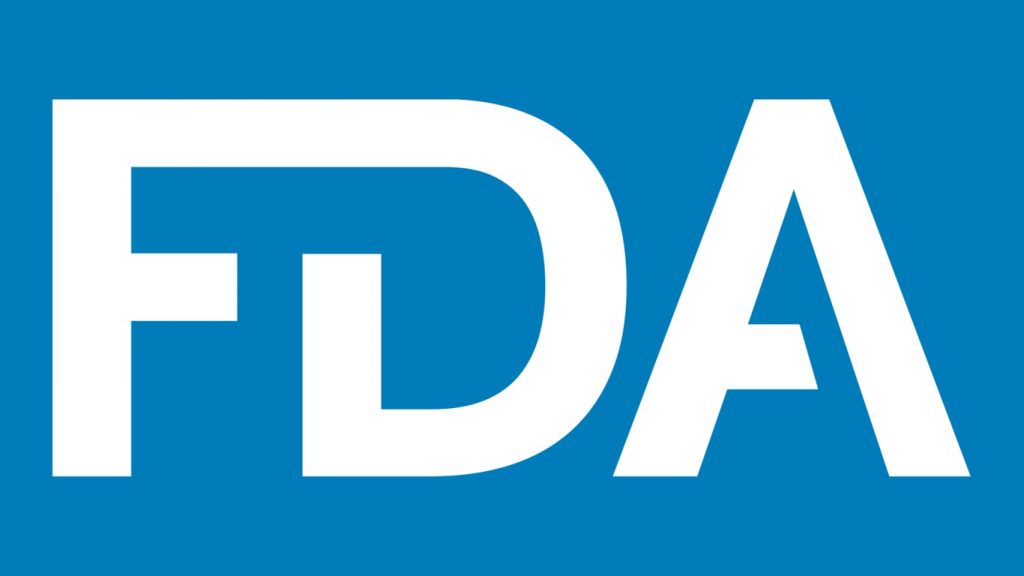 The FDA authorized emergency use of Hydroxycholoroquine and Chloroquine products to be used for COVID-19 patients who had been hospitalized and who couldn't be part of a clinical trial.
3-30-20
The same day, The Bill & Melinda Gates Foundation, along with Mastercard and the Wellcome Trust, a little group they formed under the name of 'COVID-19 Therapeutics Accelerator,' funded $20 million toward clinical trials of therapeutics, including a Hydroxychloroquine study at the University of Washington. The other two studies are being done at La Jolla Institute for Immunology and the University of Oxford. So while running the vaccine end of it, they are also trying to get studies out on Hydroxychloroquine, while stating that "there are currently no broad-spectrum antivirals or immunotherapies available to prevent or treat COVID-19."
4-3-20
Bill Gates announced funding of new factories for 7 potential COVD-19 vaccines so they will be ready to rock n' roll billions of vaccines out to the world, once they have approval. Now remember, in the U.S. the FDA must approve the vaccines. Other countries have their own approval processes, and certainly many will go by the authoritative and corrupt World Health Organization's approval.
4-3-20
Dr. Fauci warned that there is still no evidence that an antimalaria drug has proven effective in the coronavirus fight, and that studies still needed to be done.
4-14-20: HIT WITH INVESTIGATION & FREEZE ON FUNDING!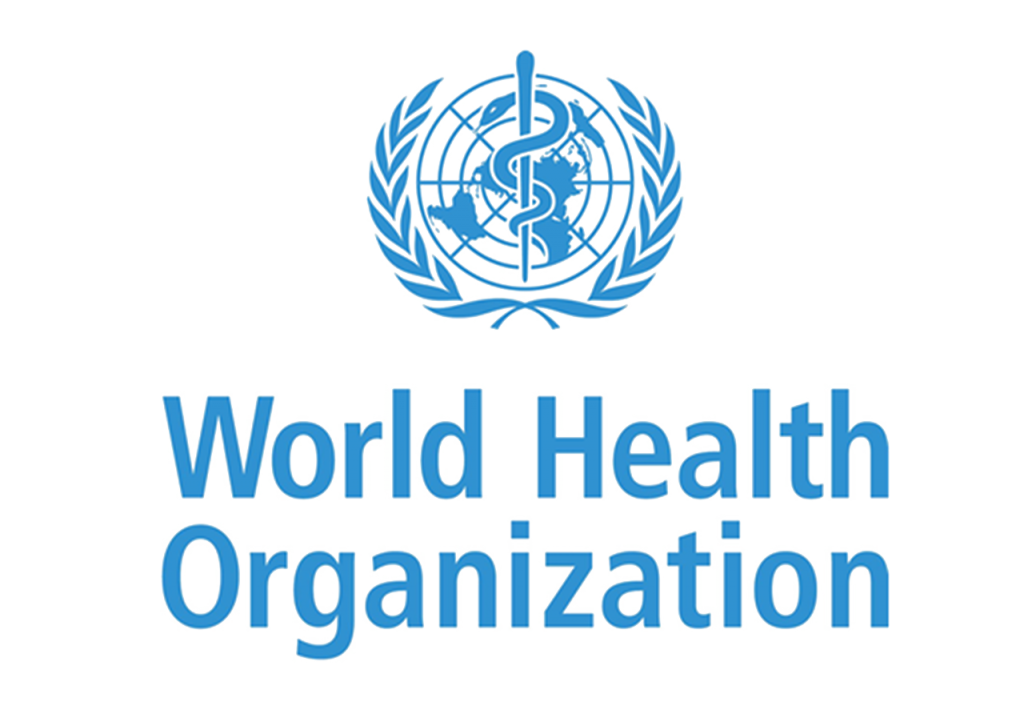 President Trump announced at the press conference that they are investigating the World Health Organization's role in severely mismanaging and covering up the spread of the coronavirus, and put a 60-day freeze on funding. Full transcript. Depending on how far they take this investigation, it could lead to detrimental paths for Bill Gates, the UN, and other nefarious characters who have long been involved in corruption with the WHO.
Based on Secretary Pompeo's discussion on April 23rd with Fox News' Laura Ingraham, they may consider a U.S. alternative to the WHO and permanently halt funding and relations. Pompeo also discussed the situation with China, WHO's neglect, and China's lack of transparency in not allowing the U.S. any access to investigate where this virus originated.
Bill Gates is not only the second largest funder of the WHO to the tune of $3.5 billion dollars, he also funds six other UN factions, and together they control the policies, priorities, science, and narratives for the healthcare industry. Corey's Digs did an extensive video illustrating all of this, back in February.
The former head of WHO's malaria program, Dr. Artara Kochi said it best in 2008 when he raised serious concerns about the Gates Foundation undermining scientific creativity that "could have implicitly dangerous consequences on the policy making process in world health." He went on to state, "Gates has created a 'cartel,' with research leaders linked so closely that each has a vested interest to safeguard the work of others. The result is that obtaining an independent review of scientific evidence (…) is becoming increasingly difficult."
The U.S. is the largest donor to the WHO. According to Lawrence Gostin, a law professor at Georgetown University and director of the World Health Organization Collaborating Center on National and Global health Law, "If the money is already committed and already given, he probably can't take it away, but the president could withhold outstanding payments or instruct agencies such as the United States Agency for International Development to scale back on cooperation with the WHO."
This is interesting to note as a reference point for USAID funding of $1.16 billion set to be dispersed to GAVI between 2020-2023.
4-14-20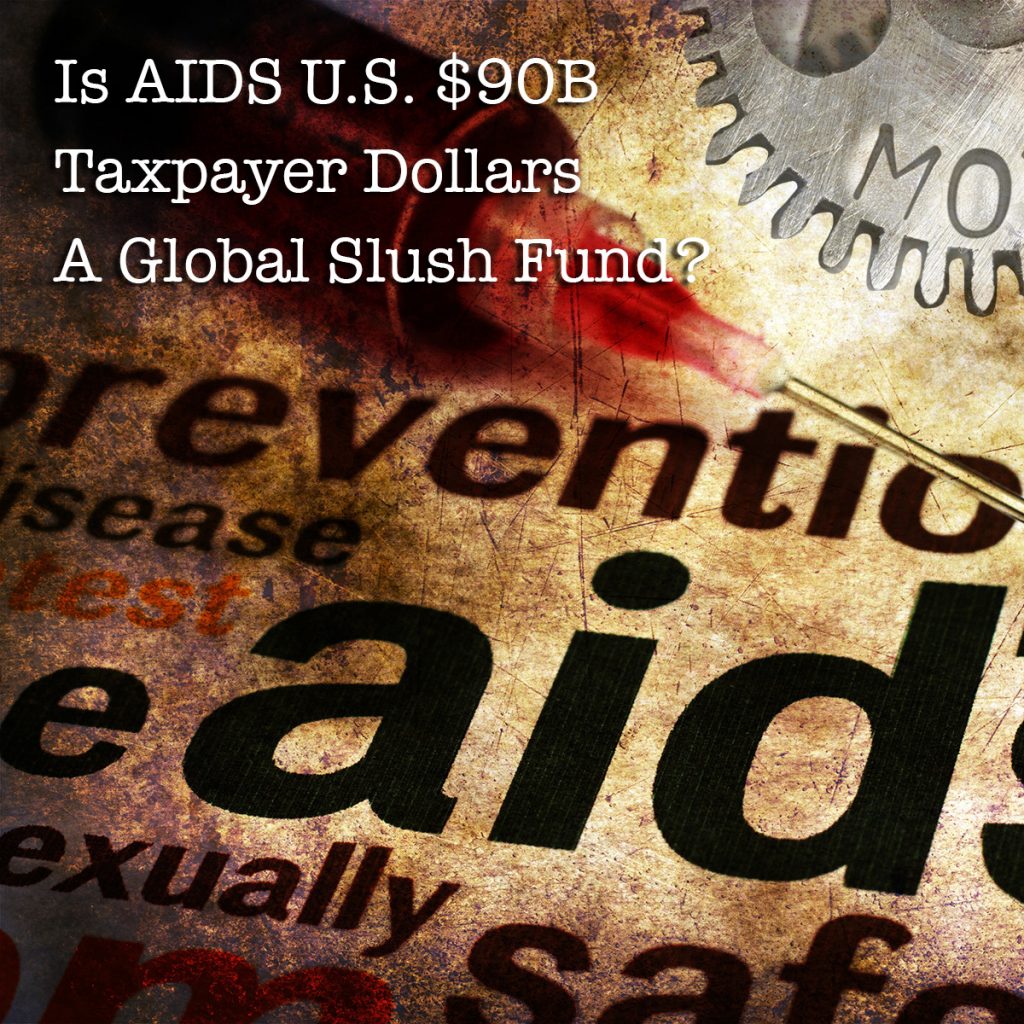 A Harvard Study came out like clockwork saying this virus will keep coming back, and the need for treatments and a vaccine. Throughout the years Bill Gates has funded Harvard over $65 million to carry out research, whereby, he and the medical community utilize those documents to carry out their agendas, and to justify the means for government funding. This particular study was funded by NIAID which is directed by Dr. Anthony Fauci, the Morris-Singer Fund at the Harvard T.H. Chan School of Public Health who Bill Gates funds, NIH which Bill Gates has funded over $475 million to the Foundation for NIH, the Doris Duke Charitable Foundation which lists Dr. Anthony Fauci as vice chair on the board of trustees, and the Wellcome Trust who is partnered with Bill Gates in finding a COVID-19 vaccine. Is it possible that this "study" is biased in any way? Bill Gates, Dr. Anthony Fauci, and Dr. Deborah Birx go way back, working together with HIV/AIDS via PEPFAR and The Global Fund.
4-15-20
Bill Gates took to twitter the very next day to proclaim how "dangerous" it is to halt funding to the WHO, along with hundreds of celebrities, deep state politicians, and those with a stake in their end game.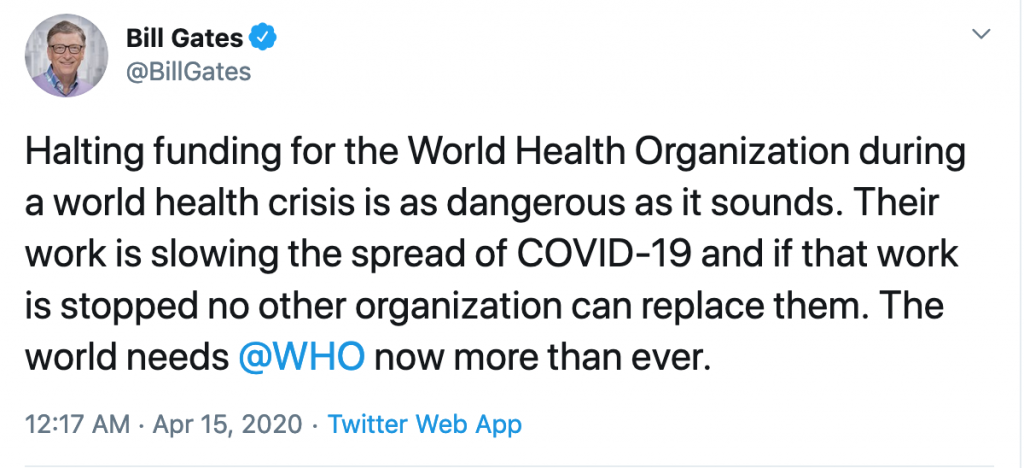 The same day, the Bill & Melinda Gates Foundation put out a press release stating their expanded funding and commitment to Africa and South Asia. Those are Gates' two hotspots for running experimental trials and rolling funding through. Regardless of the strategic moves the U.S. makes in distancing themselves from the WHO, the UN, Bill Gates, or their vaccine, they can still attempt to gain funding to roll out their plan in other countries, unless those countries put a halt to it as well.
4-16-20
The following day, after Trump halted funding to the WHO, Bill Gates increased his funding to the WHO by another $150 million. Beginning to see the back and forth plays being made?
4-17-20
The NIH announced a public-private partnership with the Health and Human Services Office of the Assistant Secretary for Preparedness and Response, CDC, FDA, European Medicines Agency, 16 pharma and biotech companies, and the Foundation for the National Institutes of Health (FNIH), to develop an international strategy for COVID-19 research. They are calling it ACTIV for Accelerating COVID-19 Therapeutic Interventions and Vaccines. It's being coordinated by the FNIH, which Bill Gates has funded over $475 million to, but then, who hasn't he funded in the healthcare industry? THIS is the new group that Dr. Bright, Director of BARDA, was reassigned to lead just four days later, that he's turned into a giant "whistleblower" spectacle.
4-18-20: THE MOST SIGNIFICANT PRESS CONFERENCE TO DATE

Another incredibly significant press conference took place on the 18th. In addition to the WHO, President Trump brought attention to two major arms of the government, one being PEPFAR and the other being NIH. For those who are not yet aware, PEPFAR stands for the President's Emergency Plan for AIDS Relief, and they have doled out over $90 billion in taxpayer dollars since its launch in 2003, with $18 billion going directly to Bill Gates' Global Fund. PEPFAR was created under George W. Bush with the help of Dr. Fauci and many other nefarious characters. In 2014 Dr. Debra Birx became the United States Global AIDS Coordinator heading up PEPFAR. She is also on the board of The Global Fund. Both Fauci and Birx have been involved with HIV/AIDS since the 1980s. Corey's Digs has been working on a book for two years that show the involvement of three former presidents, over 35 countries, and scores of NGOs with The Global Fund and all its beneficiaries. Three chapters have been released thus far, and chapter four (GAVI) is in the works.
Let's break these very important words down. Every sentence packs a punch!

First off, people don't give Trump enough credit for his strategic brilliance. What did he do here? For starters, he let the world know that he is milking Debra and Tony for information. He states that no one even knows about PEPFAR, and that he didn't even know about it.
The fact is, he did know about it, and made it a point to reduce the funding to PEPFAR by $1.2 billion in 2017 for fiscal year 2018. This is documented in chapter one of Corey's Digs book on the AIDS slush fund. Back when it happened, it created quite a stir in their community, but no one paid any attention to it, because he's right about one thing… no one knew who the heck PEPFAR even was.
He then reiterated four times the fact that we have spent $6 billion a year in Africa, and it's been going on a long time. Indeed it has. Is Trump aware that this is all a huge slush fund? How does he feel about the corruption in Africa? Let's take a look back at his tweets from 2013, before he was President, as they are quite telling. This series of tweets had to do with Obama's $7 billion funding to bring electrical power to Africa, which was an epic fail.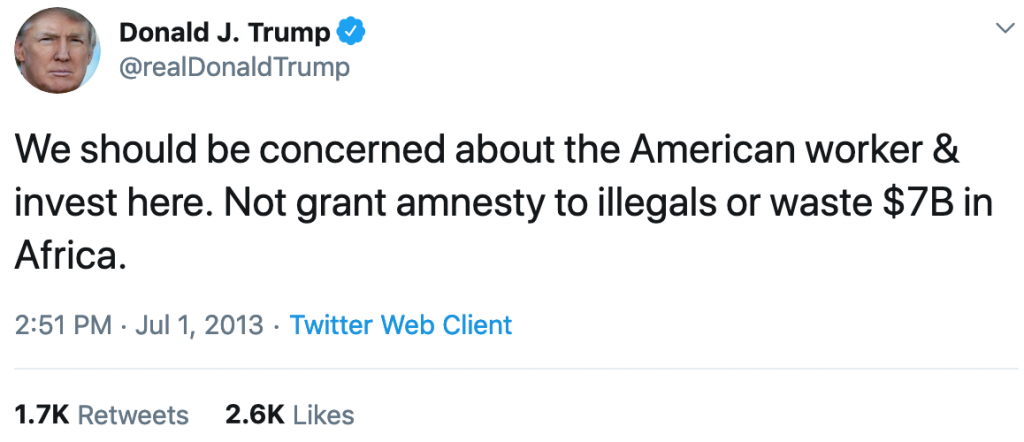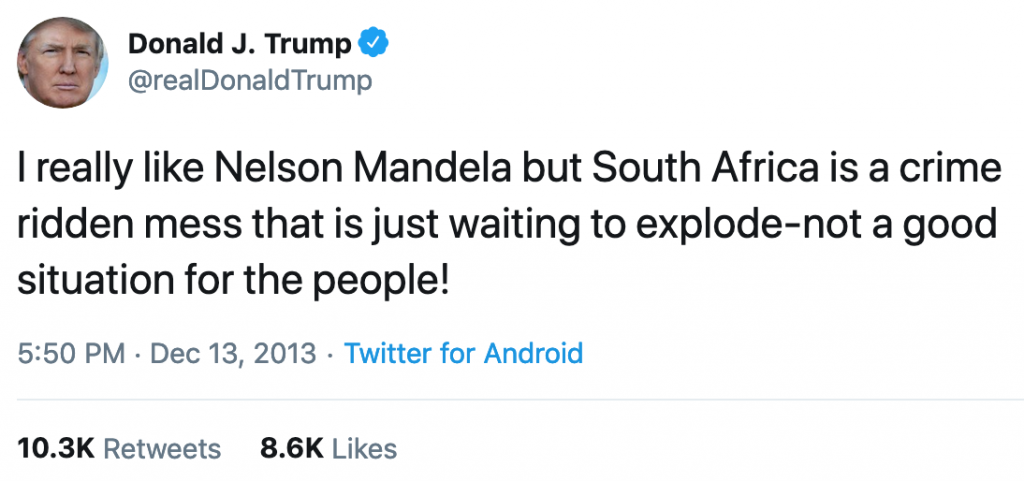 So how does Trump feel about doling out $6 billion a year in taxpayer dollars to a known slush fund, with most of the money going to Africa? It seems obvious.
He then let the public know that this is the thing that Birx has worked her hardest on and that it's near and dear to her heart, while also letting people know that he has been told by them the money has been very well spent. Brilliant. He continued…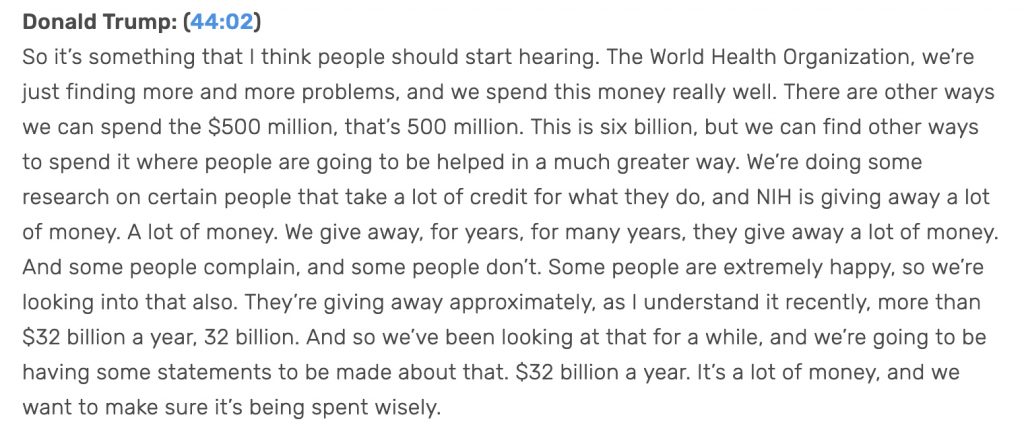 He then correlates it to the World Health Organization, stating how they are finding more and more problems and how they can find other ways of spending the $500 million that goes to WHO as well other ways of spending the $6 billion where people will be helped in a much greater way. In other words… they have already found problems with PEPFAR as well. He flat out said "we're doing some research on certain people that take a lot of credit for what they do." Research is a nicer way of saying "investigating."
As if that wasn't enough to make all of these people sweat, he then brought NIH into the fold! After stating that NIH gives away a lot of money, he said, "some people are extremely happy, so we're looking into that also." Translation: "we know people are plotting and scheming while lining their pockets and we're looking into it." They've been looking into this for a while, are fully aware of the characters involved, alarmed by the $32 billion a year being dished out, and plan to be making statements on this.
But wait, there's more! He also confirmed they are looking into the $3.7 million that we gave to the Wuhan lab in China, while casually validating that it happened six years ago, in 2014 during the Obama administration. And people think he just rambles. Amazing.
He concluded with the fact that they have been looking into a lot of things, tremendous waste in our government, and that they have "found it in many different ways, and in many different forms." This has been planned for a long time.
The calm and casual demeanor he expresses while portraying himself as someone who knows very little, heeds the advice of the experts, and is just finding out about some potential nefarious things taking place – is absolute sheer brilliance that would wash over most people who aren't paying attention. He has them all boxed in. They know. He knows it. They all know it. His patience goes unsurpassed by anyone, and he knows just when to pounce.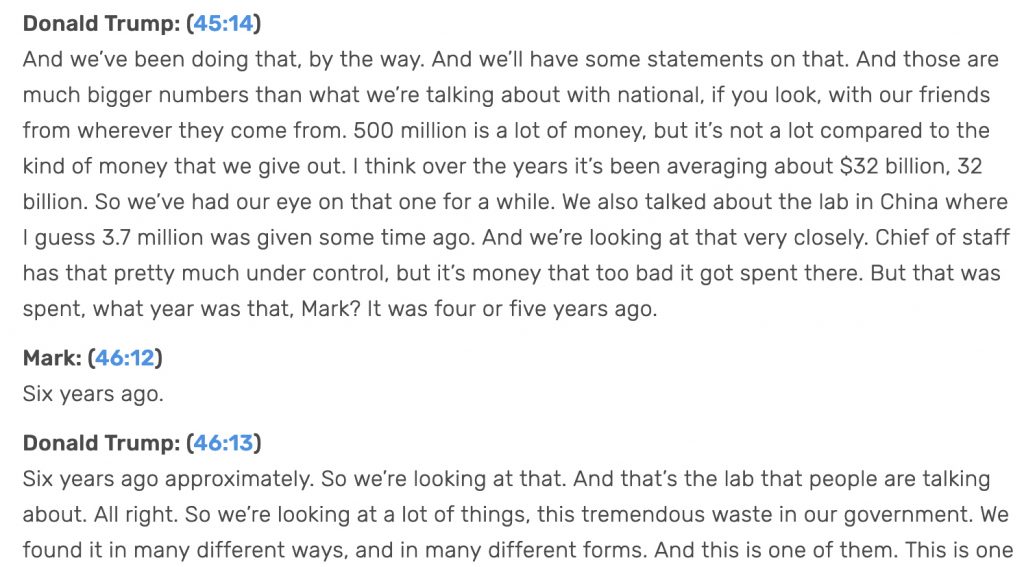 Essentially, the WHO, NIH, and PEPFAR are all being investigated, he has frozen funds to the WHO, and intends to spend PEPFAR's funding more wisely to help more people. Given all of this, one would imagine that the CDC, USAID, BARDA and other agencies may be under scrutiny as well. His subtle ways of dropping key information, while the MSM turns a blind eye, doesn't go unnoticed by those paying close attention. These are big moves in the works.
4-20-20
While Fauci, Gates, the WHO, celebrities, and corrupt politicians all tout that Hydroxychloroquine is unproven to help with COVID-19 and could be "dangerous," medical professionals and individuals were saying quite the opposite. The push for a vaccine is a serious trillion dollar game for these folks, so they will stop at nothing to shut inexpensive solutions down. None of this stops the Trump administration from moving forward, and on April 20th the DOJ cleared U.S. drug companies to distribute Hydroxychloroquine.
This was a big, bold move and allows for the stockpile of 29 million pills to be moved through a supply chain, while removing antitrust hurdles. AmerisourceBergen, who distributes 30% of U.S. prescriptions through their warehouses, will act as distribution agents for the government.
4-21-20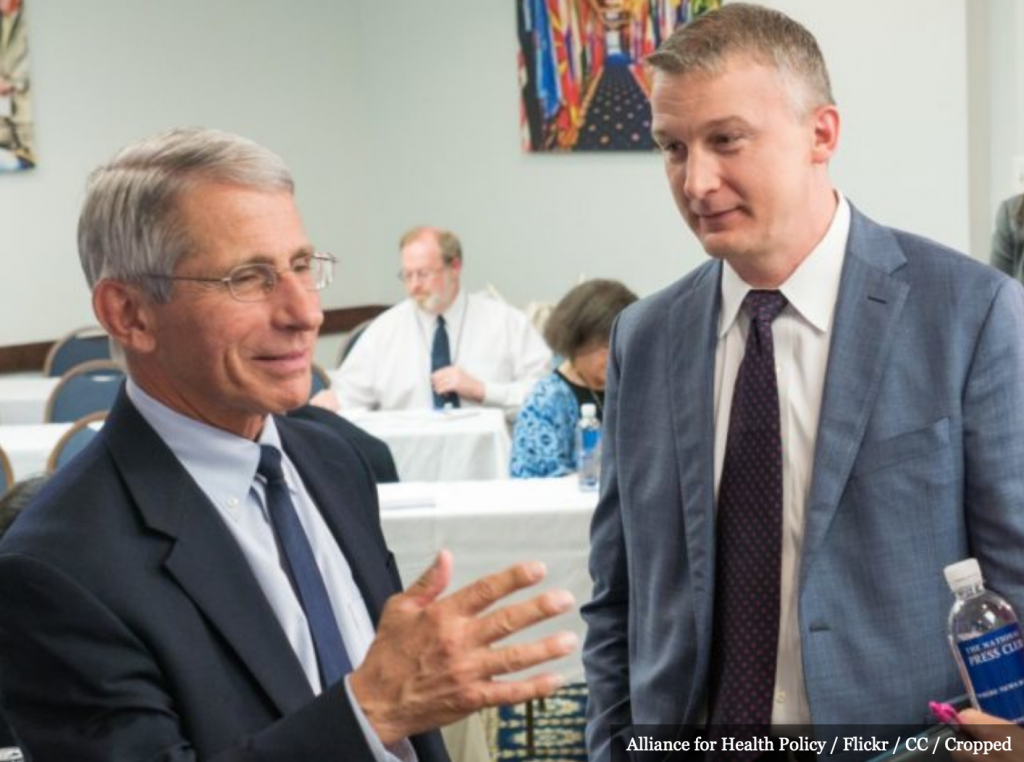 Dr. Rick Bright, head of Biomedical Advanced Research and Development Authority (BARDA) and HHS Deputy Assistant Secretary for Preparedness and Response, was removed from his positions and transferred to lead the new ACTIV team that was created by the Foundation for the National Institutes of Health just four days prior.
Apparently Bright feels this is a "less impactful position," believes he was reassigned due to differences in beliefs of how COVID-19 should be handled and how the money should be invested. So much so, that he has hired Christine Blasey Ford's lawyer Debra Katz to represent him in a "whistleblower complaint."
He stated: "I will request that the Inspector General of the Department of Health and Human Services investigate the manner in which this Administration has politicized the work of BARDA and has pressured me and other conscientious scientists to fund companies with political connections as well as efforts that lack scientific merit. Rushing blindly toward unproven drugs can be disastrous and result in countless more deaths."
Attorney's Debra Katz and Lisa Banks are requesting that "the Office of Special Counsel a stay of Dr. Bright's termination and that Dr. Bright be permitted to remain in his position pending the OSC and IG's investigation of this unlawful forced transfer."
In other words, they want to put Bright front and center so he can throw shade on Trump and suggest that Hydroxychloroquine and other potential therapeutics are dangerous and all about funding companies and political connections, while spotlighting the necessity for a vaccine.
The Contradictions
In Bright's statement, he alleges, "I believe this transfer was in response to my insistence that the government invest the billions of dollars allocated by Congress to address the COVID-19 pandemic into safe and scientifically vetted solutions, and not in drugs, vaccines and other technologies that lack scientific merit." Notice, he included "vaccines" in this statement. He then goes on to talk about his lengthy career in vaccine development, followed up with, "unfortunately, this resulted in clashes with HHS political leadership, including criticism for my proactive efforts to invest early in vaccines and supplies critical to saving American lives."
And, indeed he did. In fact, BARDA invested $483 million in Moderna just a couple months after CEPI funded Moderna to manufacture a vaccine against COVID-19. Moderna was one of the first to kickstart their vaccine research back in January. The Vaccine Research Center and NIAID, which is directed by Dr. Fauci and is part of NIH, collaborated with Moderna to design the vaccine. CEPI was founded in Oslo, Norway by the Bill & Melinda Gates Foundation. It's not unusual for Bill Gates to be funding Moderna, as he is currently funding numerous COVID-19 vaccines and therapeutics, but it is a pattern that vaccines he tends to invest heavily in, eventually are selected for funding from BARDA as well. In fact, GAVI has supported over 496 vaccine programs in the past two decades. The vaccine industry was already heading toward a $100 billion a year industry before this pandemic hit. Corey's Digs covered this is an extensive report in May, 2019 during the so-called measles epidemic.
"Vaccines are a critical tool for saving lives and stopping the spread of the SARS-CoV-2 virus," BARDA Director Rick Bright, Ph.D., said in a statement. "Delivering a safe and effective vaccine for a rapidly spreading virus requires accelerated action. BARDA's goal is to have vaccine available as quickly as possible and preparing now for advanced stage clinical trials and production scale-up while the Phase 1 is underway could shave months off development of COVID-19 vaccines."
On March 30th Johnson & Johnson announced a $1 billion deal with the government, in which $420 million will come from BARDA. They will be partnering with Janssen Pharmaceutical. They expect to have human clinical trials rolling by September, 2020. Johnson & Johnson shares rose 8% after that announcement.
Bright also stated, "specifically, and contrary to misguided directives, I limited the broad use of chloroquine and hydroxychloroquine, promoted by the Administration as a panacea, but which clearly lack scientific merit." But did he? He submitted a request to the FDA for emergency use of chloroquine phosphate or hydroxychloroquine sulfate supplied from the strategic national stockpile for treatment of 2019 coronavirus disease.
4-23-20
A hot press conference that fueled the mainstream news, corrupt politicians and celebrities to incite complete and utter lies so as to scare Americans while also suggesting they are just plain stupid and don't know better. Bill Bryan, Director of the Science and Technology Directorate at the Department of Homeland Security discussed their studies on how heat, humidity and sunlight all have a tremendous impact on killing the virus. Trump brought up how they are going to be testing ultraviolet or another form of powerful light that could be applied inside someone's body to kill the virus. He then talked about using some sort of disinfectant as an injection inside, and the crowd roared, took it and ran with it, suggesting Trump thinks people should drink bleach or Lysol. Absurd!
4-23-20
A hydroxychloroquine study on veterans hospitalized with COVID-19 came out, sending a shockwave of rage across social media, as the mainstream news touted this as proof that it doesn't work and could actually be harming people by causing more deaths. Of course CNN peddled this hard. This so-called study was riddled with so many errors, Laura Ingraham of Fox News had to set the record straight.
4-23-20
Bill Gates tweeted that "we don't yet have the tools we need to stop the novel coronavirus and safely reopen the economy. But they are on the horizon," with a link to his newest blog post, and a picture worth a thousand words indicating "Pandemic 1," to seed people's minds that this is the first of many pandemics to come.
It's an incredibly long and painful read from a man with no medical or scientific background, who has been given a lot of control in the healthcare industry because of his money. Gates mentioned his Hydroxychloroquine study will be completed by the end of May, but has already concluded the benefits appear to be modest at best. He stated, "the only way to return the world to where it was before COVID-19 showed up is a highly effective vaccine that prevents the disease." But of course that would be his conclusion, as he stands to make billions. Bill Gates is an investor, not a humanitarian. His money trail tells his full story.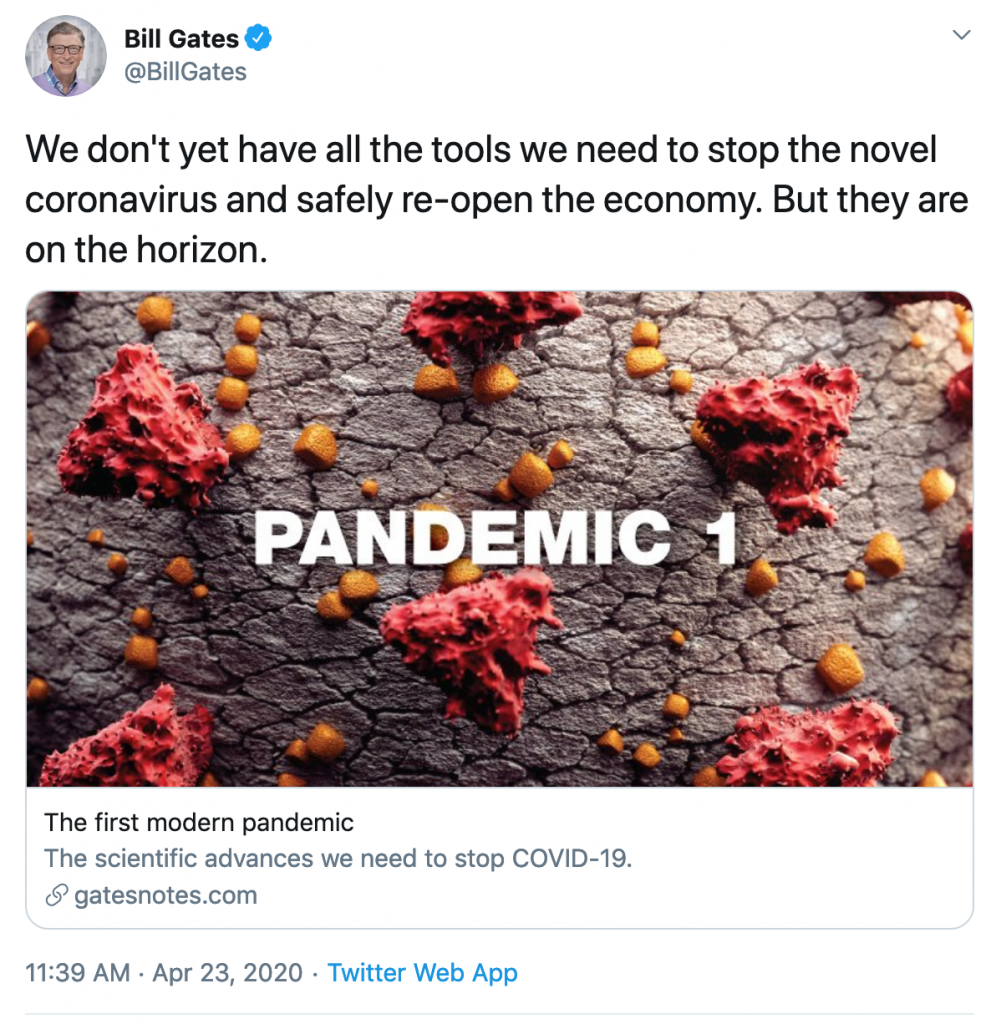 A Final Message
The back and forth battle between President Trump and Bill Gates has been going on for quite some time. Much of the time, these moves fly under the radar, but when scrutinized in a timeline, everything becomes clearer. Bill Gates pretended he didn't know who Robert Kennedy Jr. was, while talking about his meeting with President Trump. He said that when he was asked by the President as to whether or not he should look into the ill effects of vaccines, Gates told him, "no, that's a dead end. That would be a bad thing. Don't do that." If that is in fact what he truly told Trump behind the scenes, that would be a huge red flag for anyone, let alone Trump.
Will a vaccine come to fruition from all of this? Will they achieve their trillion-dollar dream of the Global Fund 2.0, where they can pump the world full of another cocktail of their choice while thieving billions upon billions in taxpayer dollars to fund it? That remains to be seen, but given the trajectory of where Trump is headed with investigations, reallocating funds from some of these corrupt organizations, and his approach to treatments thus far, it certainly feels like a vaccine may be a long shot, at least for the United States of America. According to Trump, we can expect a "miracle" end! Does he know something we don't? It sure seems that way.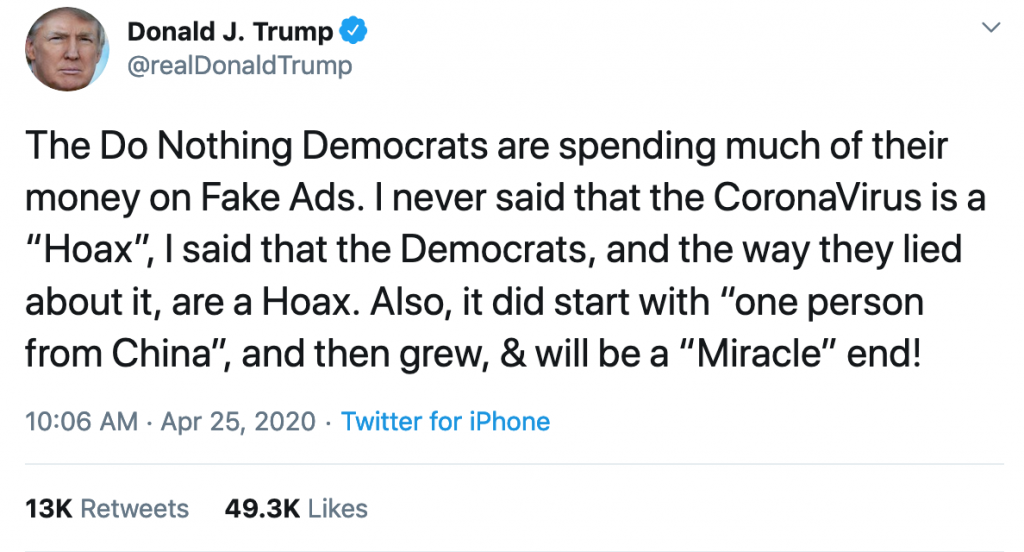 One day, the world will look back on this as one of the most pivotal moments in time that forever changed both the future and history of the world. Freedoms have been taken away, lives have been ruined, the economy nearly destroyed – all to take a President down, regain control, carry out their socialist agenda while getting people to submit in fear, and aim for trillions in vaccines that could be packed with God knows what cocktail. The future will not be kind to these destroyers, but the people who have suffered are survivors and will rise up and continue this fight for our freedom, justice, and a better future for generations to come.