Freedom Flyers – Spread The Word By Hand!
As we encounter ever-growing censorship on social media, we must find other ways to connect with friends, neighbors, and members of our communities to discuss the threats to our freedoms that we are facing.
Peter R. Breggin, MD and Ginger Breggin have founded 'Freedom Flyers' as a way to connect with individuals in our communities who share the same values and concerns about our threatened freedoms. By distributing Freedom Flyers at our local stores, sporting events, churches, and neighborhoods, we open the conversation among community members about the planned destruction of western civilization and ways we can work together to stand against the erosion of our civil liberties.
The Freedom Flyer movement helps to build and foster strong communities that "participate in the peaceful and legal but determined resistance to globalism."  The first Freedom Flyer is free to download and reproduce now at Breggin.com, with more to come.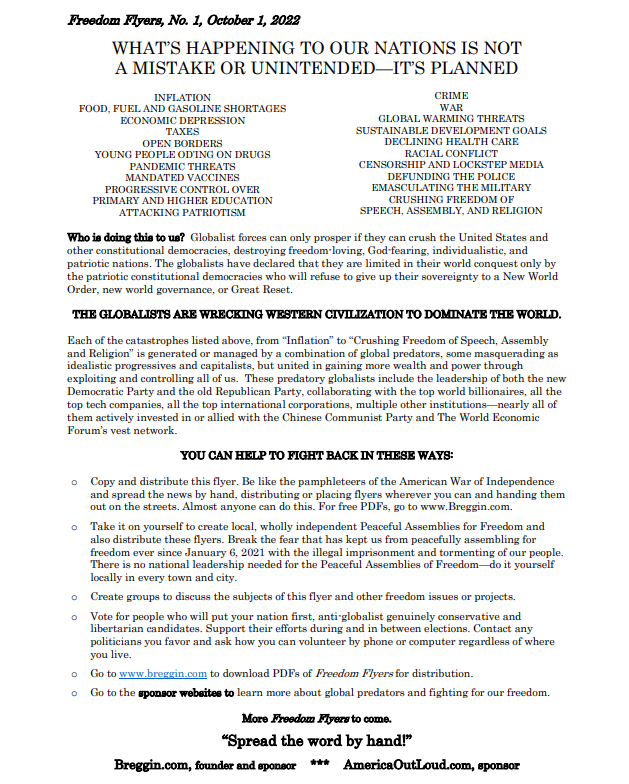 Subscribe to Corey's Digs so you don't miss a Dig!