Don't Miss The Health Freedom Summit March 10-12, 2022
Two years ago, a state of emergency was created. At first, many people were confused. It is now obvious that our altruistic nature to serve our neighbor was manipulated. It's clear our rights were systematically turned into privileges.
But the Constitution and the Bill of Rights are more important in a state of emergency. Mandates that restrict free speech, free movement, or free commerce always result in unnecessary loss. Free speech, uncensored information, and the ability to act quickly without restraint become more important.
I invite you to join me for a strategy event designed to inform and equip as many people as possible as we pass landmark legislation and take community action to ensure our rights are never turned into privileges again.
If the Constitution and the Bill of Rights can be canceled by a state of emergency, guess what we're going to have? Perpetual Emergencies. This is why you don't want to miss this FREE 3-day online Health Freedom Summit launching March 10th-12th. REGISTER HERE.
Once you register for this FREE Summit, you will have access to the full 40+ speaker guide so you can plan, pace yourself, and have fun! The Summit opens each morning at 8am; that day's sessions will premiere for a full 24 hours until the next day's sessions begin. OR, pick up the premium pass to have lifetime access, plus bonus materials! (see below).
On March 10th-12th, I'll be watching and listening to over 40+ doctors, scientists, legal experts, and freedom fighters who will help freedom-loving people everywhere assert their bodily autonomy rights. Health Freedom Summit focuses on the big picture of the medical-industrial complex. Day one features speakers like Dr. Peter McCullough, the leading scientist on Sars-Cov-2. Numerous other doctors and experts will be speaking as well, such as Dr. Stephanie Seneff, Dr. Robert Malone, Dr. Joseph Mercola, Dr. Pierre Kory, Dr. Christiane Northrup, and others. Plus freedom activists such as Del Bigtree and Robert F. Kennedy Jr. See full list of speakers below.
Beyond medical facts, the summit tackles issues impacting the whole person, including cultural challenges, mindset, and strategies to defeat our enemy. It's not just injections and tinctures being used against us, it's psychological warfare too—which is why Stephanie Lind and Alana Newman, the founders of the summit, have invited experts like Naomi Wolf, Jeff Witzeman and Fr. Dave Nix to discuss tyranny, culture, and faith.
You don't want to miss this event. Invite a friend or gather the whole family to watch it together. Be sure to share this link and register so you don't miss it.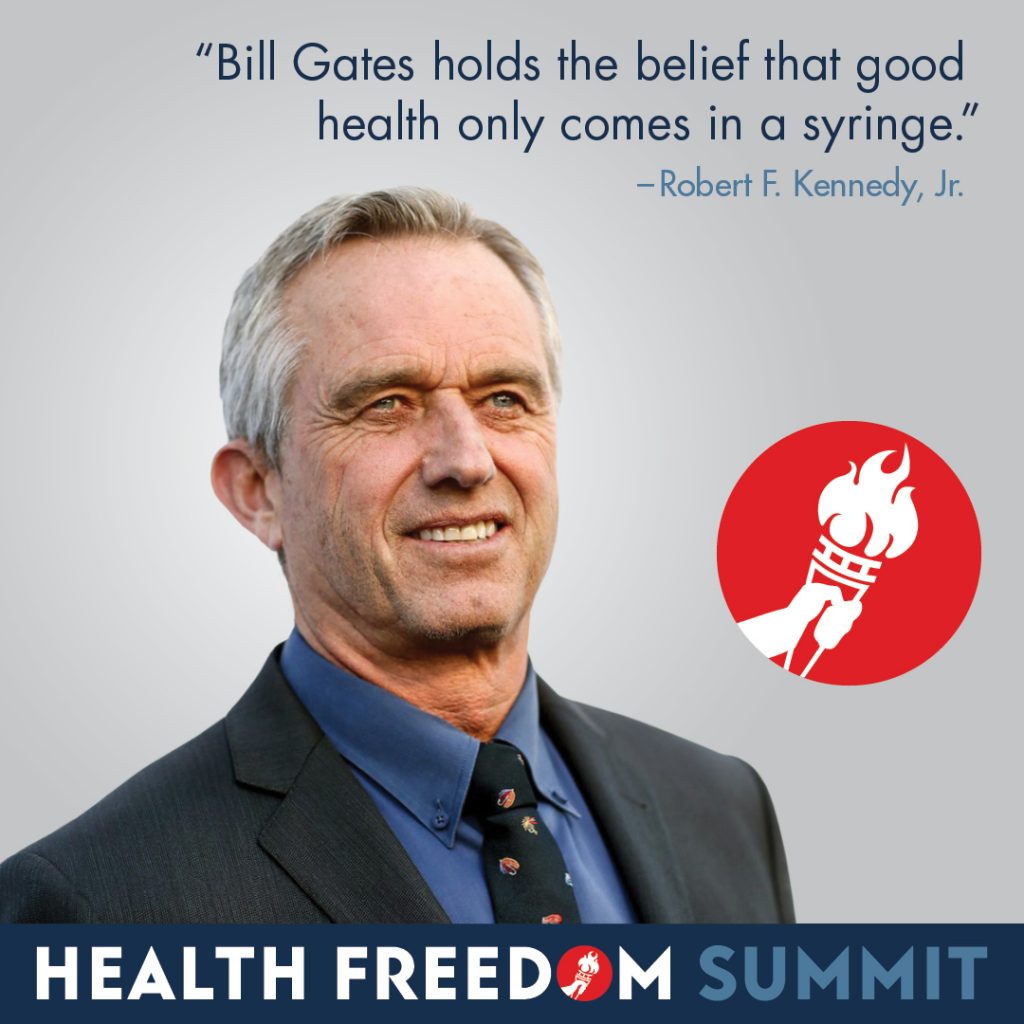 We must realize that evil is never defeated alone. This new war must be fought in collaboration with others—and know that the fighting spirit is just as contagious as any virus.
It is apparent a 'new normal' has been designed for us. 'Normal' is an epidemic of neurological injuries––so much so that the CDC just quietly changed childhood milestones and timelines for generation RX. 'Normal' is ignoring a generation of chronically sick children. 'Normal' includes the vaccine industry's complete lack of liability from injuries and death.
Health Freedom Summit is an online free event where you can learn from legal geniuses and leading activists on how to hold the system accountable to their own rules, protect your kids, and advocate for a new normal.
Develop a true understanding of the pandemic as renowned doctors and scientists and over 30 other experts make connections you won't hear anywhere else.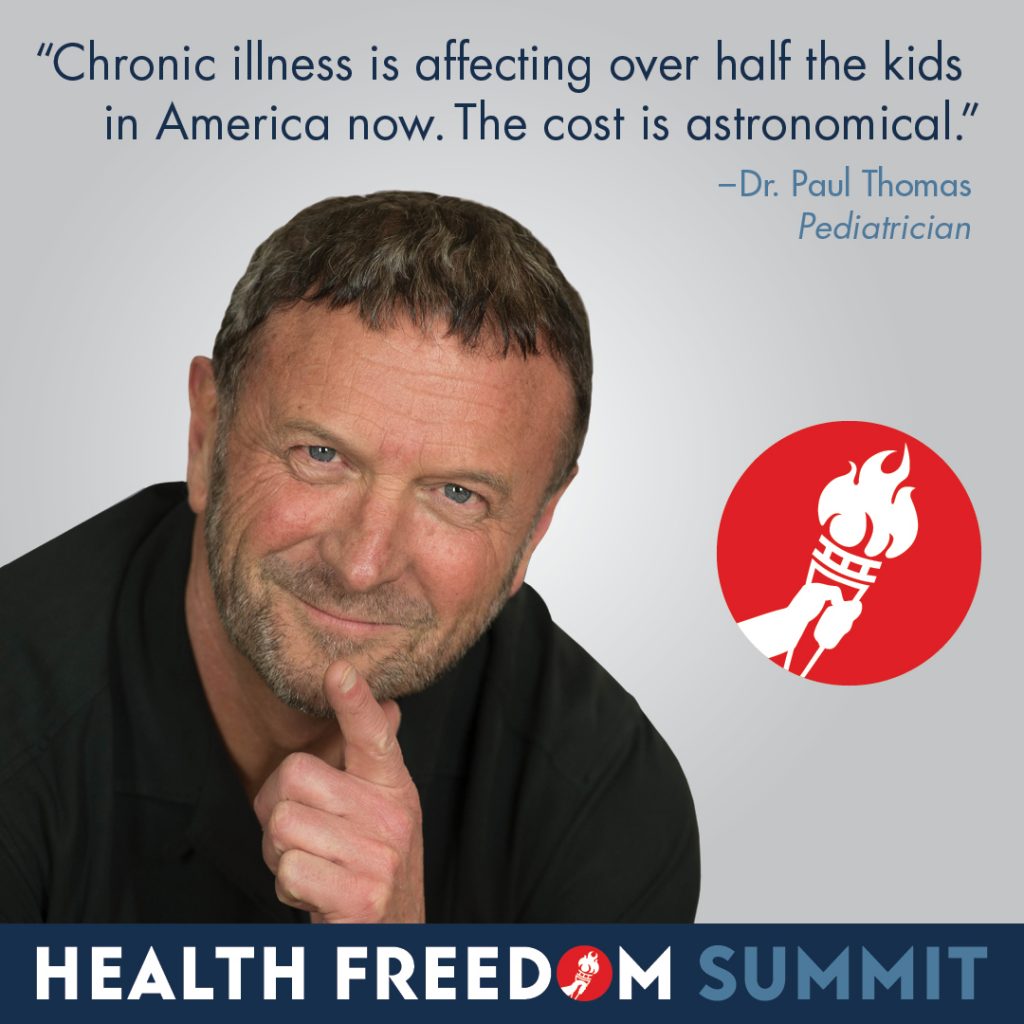 A Glance at What You'll Learn at This FREE 3-Day Online Summit:
Why the real plague is political, and how to get your freedoms back.
What will happen to our country if we don't separate Pharma and State.
The fastest, safest way to protect yourself against government overreach and get your liberties and livelihoods back!
How to win the mask fights and do your errands in peace without a face diaper. Hear why masks are the LAST thing you should be doing to stay healthy.
How to transform your community by wisely choosing who to influence when you have limited time.
How to fight the medical-industrial complex, and win!
Why 54% of us have a chronic illness, and what you can do to flatten the curve.
How are post-menopausal women suddenly bleeding again after their shots?
The best ways to detox following unlawful human experimentation.
The fastest, safest way to address the side-effects of the shot you regret taking.
Proof the vaccine is killing young people
Affordable detox strategies to strengthen your immune system so you'll be ready for any pandemic they throw your way.
Need-to-know strategies from seriously healthy people who aren't afraid of the viruses they keep engineering against us.
Learn the roots of chronic illness and be a part of a movement on a mission to heal this generation from allergies, chronic fatigue, infertility, and more using safe and effective methods.
PLUS:
Uncensored interviews with front-line names you've never heard of and why they're giving the microphone to someone other than the highest-paid federal employee in the United States (yes that would be Fauci).
Meet the pastor who won't be silenced despite his governor criminally interfering with his constitutional religious liberties. Learn his exact counter-strategy to sue tyrannical over-reach.
How to turn fighting for health freedom into a profitable side hustle with a product that according to 30 pub med studies is proven to reduce oxidative stress by 40% in 30 days. Millions of people need this right now.
Get the Mask Freedom Guide with tried and true scripts, assets, and instructions on how to breathe freely at any business.
Get the Fertility Health Guide to fight against their population control agenda.
REGISTER NOW for Health Freedom Summit 2022
On-Demand Viewing Plus Helpful Materials
The Summit is free to watch, but if you're like me, you are going to want on-demand access so you can watch it in bite size pieces when time allows, and be able to go back and reference specific speakers. They offer lifetime on-demand viewing packages that also include incredible guides, manuals, and really helpful tools. Once you register for the free event, you will see these options available to purchase.
Wellness Package

Lifetime On-Demand Viewing Access
18+ Hours of the Fall Update Summit MP3 Audios
Mask Freedom Guide
The Infertility Epidemic and Its Solutions
Long Haul Covid Recovery Guide
Homeschooling Guide
Naturally Boost Your Immune System
The Health Freedom Summit Total Detox Guide
7 Day Healing Meal Plan + Grocery List
Advocacy Upgrade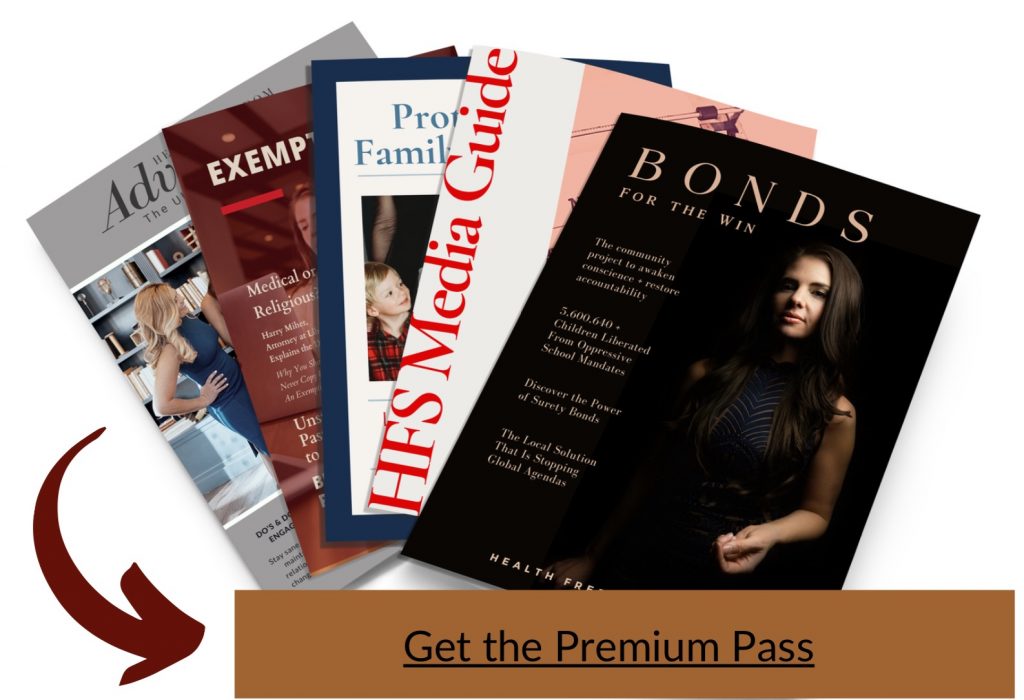 Bonds For The Win Manual
Activist Training Field Guide
School Board Affidavit Templates
How to Protect Your Family from CPS
The Ultimate Underground Media Guide
Medical and Religious Exemption Training and Templates
First Month of Operation Flood Advocacy Group Included
REGISTER NOW for this incredible 3-day event!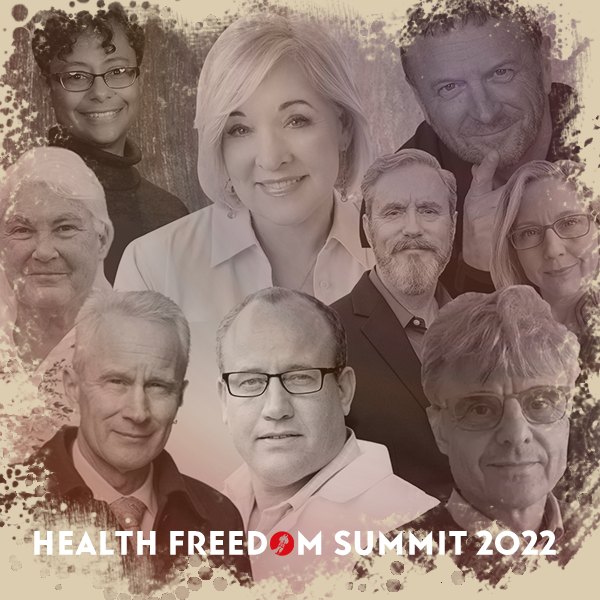 The Lineup You Don't Want To Miss!
Dr. Peter McCullough
Dr. Pierre Kory
Dr. Christiane Northrup
Dr. Joseph Mercola
Dr. Robert Malone
Dr. Craig Turczynski
Dr. Stephanie Seneff
Dr. Stella Immanuel
Dr. Paul Thomas
Dr. Christina Parks
Dr. Kathy Willis
Dr. Richard Bartlett
Dr. Eric Nepute
Pastor Tony Spell
Jeff Wittenbrink


Del Bigtree
Naomi Wolf
Bishop Athanasius Schneider
Fr. Dave Nix
Erin Elizabeth
Eddie Stone
James Patrick
Jeff Witzeman
Geert Van Den Bossche
Kevin Jenkins
Connor Boyack
Mary Holland
Jim Gale
Michelle McIsaac
Ted Kuntz


Robert F. Kennedy Jr.
Peggy Hall
Anthony Luzcak
Alex Newman
Benny Wills
David Whitehead
Kari Bundy
Pam Popper
Peter Breggin
Zachary King
Woody Jenkins
Monica Smit
Jenny Crane
Andrea Ebert
Ann Vandersteel
REGISTER NOW so we can build a brighter future together.
Be sure to bookmark my Covid Resources page to find legal and medical help, forms, job boards, alternative shopping, and other helpful info. I update it regularly, so bookmark it and share it with others.


Subscribe to Corey's Digs so you don't miss a Dig!