New "Food is Medicine" Nutrition Screening, RX, Tracking and Control
On September 28, 2022, The White House announced $8 billion in new commitments toward hunger, nutrition, and health. The White House hosted the conference that laid out a "transformational vision for ending hunger and reducing diet-related disease by 2030 – all while closing disparities among the communities that are impacted most."
These "new commitments" were determined over the summer, with both private- and public-sector involvement in the funding, stemming from:
• Philanthropic contributions and donations to community-based organizations
• Investments in new businesses that will screen and integrate nutrition into health care
• $2.5 billion in start-up companies creating "solutions" to hunger and food insecurity
• Over $4 billion toward "philanthropy that improves access to nutritious food, promotes healthy choices, and increases physical activity"
The business, civic, academic, and philanthropic "leaders" were announced at this conference in September, who will allegedly end hunger and reduce diet-related disease. The narrative is to convince everyone that it is due to Covid and climate change, and therefore, these ineffective so-called leaders will suddenly have the people's best interest at heart and finally get the job done. The reality is, the economic decline due to the lockdowns, manufactured supply chain disruptions, putting thousands of companies out of business, intentional inflation, and health conditions exploited during and after the orchestrated plandemic is what has created a loss of income, inability to afford food and gas, and complete disruption in everyone's well being.
This report was also discussed in this week's Dig It! Podcast and can be watched here.
In addition to the above…
On November 16, the FDA completed its pre-market consultation for Upside Foods animal cell culture technology to produce chicken from cultured chicken cells. Upside Foods recently launched their lab grown meat facility in California, and is backed by 37 investors, including Bill Gates and Temasek Holdings. As Corey's Digs has reported for the past five years, here, here, and here, regarding lab grown meat, the FDA and USDA approved the overall process of this long ago and have been working on the overall consultations, cell lines, and labeling regulations. This more recent press release pertains to another step in the FDA approval to bring Upside Foods to market, while inviting other firms to develop cultured animal cell food from livestock, poultry, and seafood, in what they call "a food revolution."
Jaydee Hanson, Policy Director of the Center for Food Safety, points out that the FDA's approval is grossly inadequate. "In this 'pre-market consultation,' neither the company nor the FDA presented the actual data from tests looking at the effects of raising these cells in fetal bovine serum and enzymes from the intestines and pancreas of animals … while the company notes that it uses genetic engineering to keep the cells growing, it fails to share which genes are being used. This is vital information that consumers and policymakers need to know to make informed decisions in the best interests of public health. We should make certain that genes linked to cancer are not being used … this is a woefully deficient review by the FDA … who states it has 'no further questions' about this experimental product's safety."
On November 21, a new Rule by the FDA hit the Federal Register regarding "Requirements for Additional Traceability Records for Certain Foods." This comes on the heels of the report Corey's Digs did on Lab Grown Meat to Hit U.S. in 2022, Backed by FDA & USDA, Along with Smarter Food Safety Blueprint and Traceability all Underway, back in September, 2021. This new rule creates additional recordkeeping requirements for persons who manufacture, process, pack, or hold foods the FDA has designated for inclusion on the Food Traceability List (FTL). By "inclusion" they mean "regulated" to track the packing, shipping, receiving, and transforming of foods across the supply chain, under the guise of preventing foodborne illness. This rule goes into effect on January 20, 2023. The 179-page document can be reviewed here, which includes the list of food items, as well as repercussions if these rules are not followed. Some of the food items include: various cheeses, shell eggs, nut butters, herbs, leafy greens, tomatoes, peppers, cucumbers, sprouts, fresh cut fruits and vegetables, finfish, and crustaceans. What makes this list most interesting is the fact that the majority of it is now being grown in indoor facilities funded by the same people behind all of these control mechanism agendas, so monitoring and regulating these categories could surely be a means to knock out the competition.
Their goal is three-fold:
1) Scoop up as many people as possible into SNAP and WIC programs in order to implement digital food tokens, control the spending and purchases, and gather data to establish the need to move everyone into this food system structure – socialism.
2) Integrate food with health so as to move policies under one umbrella to more easily create new policies, funding, and ultimate control, which will result in tying together a vaccine ID passport with an all encompassing log of each person's health record, school, work, travel, food tokens, and of course bank accounts under a digital currency. It is one big master plan. By training thousands of physicians in this new model of "food is medicine," rolling out nutritional screening, medical meals, and produce prescriptions, they are laying the groundwork for all of this.
3) Change food standards, categories, and so-called nutrition by removing traditional farming, converting all seeds to patented gene-edited seeds grown indoors, and regulating the ability to farm specific agriculture and cattle from being ranched, all while building a menu of insects, gene-edited food, and lab grown meat.
---
Rather than hash through each of these "saviors" listed below, this article will address a handful of them and point to previous reports on Corey's Digs that provides a more comprehensive understanding for what they are attempting to achieve with this "assistance." The White House Fact Sheet gives a short breakdown of each organization's alleged intentions toward this 2030 goal.
Pillar 1 – Improve Food Access and Affordability
AARP
Benefits Data Trust
Bowery Farming
Chobani
Doordash
FoodCorps
FMI – The Food Industry Association
Google
Hunger Free Oklahoma
Hy-Vee, Inc.
National Grocers Association
National Head Start Association
Nayak Farms
Novo Nordisk
Publix
Rethink Food
Shipt
Sysco
The Wave Foundation
Unidosus
University of California System
Warner Bros. Discovery
Washington State Department of Health
Pillar 2 – Integrate Nutrition and Health
American Academy of Pediatrics
American College of Lifestyle Medicine
Association of American Medical Colleges and Accreditation Council for Graduate Medical Education
BayCare
Blue Cross and Blue Shield of North Carolina Foundation
Boston Medical Center
Community Servings
Dohmen Company Foundation
Epic
Find Help
Foodsmart
Geisinger
Graphite Health
Higi
HL7 International
Joint Commission
Mass General Brigham
Medical Education Pledge
Meditech
National Committee for Quality Assurance
National Quality Forum
Nemours Children's Health
Oracle-Cerner
Riverside Health System
Rush University System for Health
Saffron Labs
Sanford Health
SCAN Health Plan
SSM Health
Sync for Social Needs
Tufts Medicine
UniteUs
University of South Carolina School of Medicine Greenville
Wellory
Wellsky
XanthosHealth
Pillar 3 – Empower Consumers to MAKE and Have Access to Healthy Choices
Action for Healthy Kids
Albertsons Companies
Chef Andrew Zimmern
Danone
Dole Packaged Foods
Environmental Working Group
Everytable
Food, Nutrition, and Health Investor Coalition
Hispanic Communications Network
Independent Restaurant Coalition
Instacart
James Beard Foundation
Kindercare Learning Companies
Meijer
National Association of Chain Drug Stores
National Restaurant Association
Partnership for a Healthier America
Plant Based Foods Association
Sodexo Stop Hunger Foundation
The Boys & Girls Club of Central Mississippi
Tyson Foods
Walgreens
Pillar 4 – Support Physical Activity for All
Community Gyms Coalition
MyFitnessPal
National Recreation and Park Association
Special Olympics
YMCA
Pillar 5 – Enhance Nutrition and Food Security Research
American Heart Association
Children's Healthwatch
Grow Local
International Fresh Produce Association
Kroger
Rockefeller Foundation
Seafood Nutrition Partnership
University of Arkansas School of Law: Journal of Food and Law Policy
Behind The Smokescreens
"Food is Medicine" are THE keywords being used to campaign, launch programs, change policies and financing, aggregate data, tie the health care industry in with the food supply, and ultimately screen, track, and control people through food. While they make the claim that it's all about "nutrition," after perusing many of their websites, the true words being used are:
• Produce prescriptions
• Medically tailored groceries and meals
• Nutrition incentives
• Nutritional screening
• Biometrics and tracking
• Interventions into policy and financing
• Getting people onto SNAP and WIC government programs
SMOKESCREEN 1: Food is medicine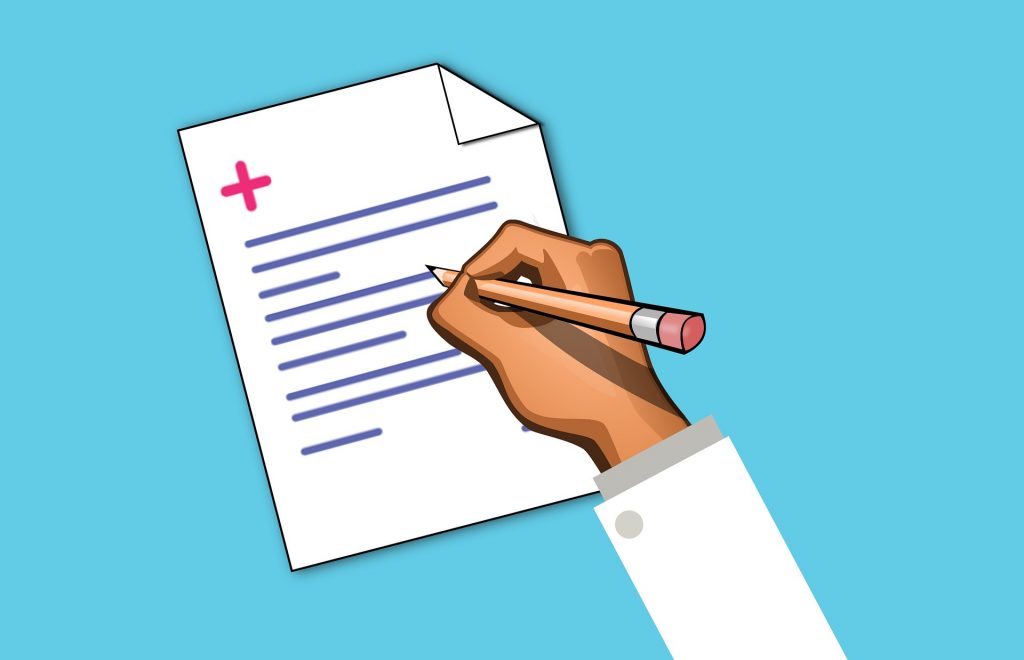 Launching in spring 2023, the Rockefeller Foundation has partnered with the American Heart Association and Kroger to mobilize $250 million to build the new "Food is Medicine Research Initiative" that will generate the "definitive evidence necessary" for the health sector to develop "food is medicine programs." Their goal is to "accelerate public understanding and use of 'food is medicine' programs as an integral part of the health care system." Kroger's announcement of acquiring Albertsons couldn't have come at a better time!
They've already created the "Feeding Change Food is Medicine Task Force" whose advisors are DC Greens, Gretchen Swanson Center for Nutrition, Harvard Law School – Center for Health Law and Policy Innovation, National Produce Prescription Collaborative, The Health Initiative, Tufts University, Wholesome Wave, and Women Advancing Nutrition Dietetics and Agriculture. The members are even more delightful:
Albertsons Companies (soon to be under Kroger)
Amazon
Anthem, Inc.
Blue Cross Blue Shield NC Foundation
Blue Cross NC
Boardwalk Collective
Centene Corporation
Compass Group, North America
CVS Health
Geisinger
Giant Food
Heal Care Service Corporation
HealthNet
Humana
Instacart
International Fresh Produce Association
John Hancock
Kaiser Permanente
Kroger
Point32Health
ProMedica
The Rockefeller Foundation
Trinity Health
Umoja Supply Chain Solutions
UnitedHealthcare
Whitman-Walker Health System
Of course food is medicine, but that's not the true intention of this initiative. By integrating food under medicine just imagine how this will change the landscape of the control mechanisms being put in place under the guise of health care.
This isn't the only avenue the Rockefeller's are using to orchestrate this shift in food control. They are also one of the major funders of the Center for Good Food Purchasing, along with W.K. Kellogg Foundation, Panta Rhea Foundation, Michael & Susan Dell Foundation, and the 11th Hour Project – the grant-making vehicle of the Schmidt Family Foundation – former Google CEO Eric Schmidt.
The stated goal of this "Center" is to manage the Good Food Purchasing Program, which is all about getting institutions to convert over to their "supply chain transparency from farm to fork and shift towards a values-based purchasing model." Converting schools, hospitals, and public administrations is a strong goal, for starters. They've established standards, certifications, and a point system as the first of its kind and are building local and national partners as quickly as they built the website.
And all of this, of course, is part and parcel of their "One Health" approach and "genomic surveillance."
Just today, at the Codex Alimentarius meeting Dr. Tedros Adhanom Ghebreyesus, the WHO Director-General, stated that "a transformation of the world's food systems is needed urgently, based on a One Health approach that protects and promotes the health of humans, animals and the planet. The Codex Alimentarius has a critical role to play in guiding country regulations that promote health, while facilitating fair trade."
One example of how the health insurance industry can incorporate the "food is medicine" approach:
Blue Cross and Blue Shield of North Carolina intends to grow the "food is medicine" movement across the state, which includes food vouchers and medically-tailored meals. In fact, they are laying out the template for how all healthcare providers can automatically enroll individuals in special rx food programs. One can easily see how the nutrition/healthcare tracking and insurance policies could be the leverage they need to control people's food supply.
Blue Cross is working with Reinvestment Partners who manages the Eat Well program that provides produce prescriptions to enrolled participants. It is electronically linked to a loyalty card for access to be used at participating grocery stores.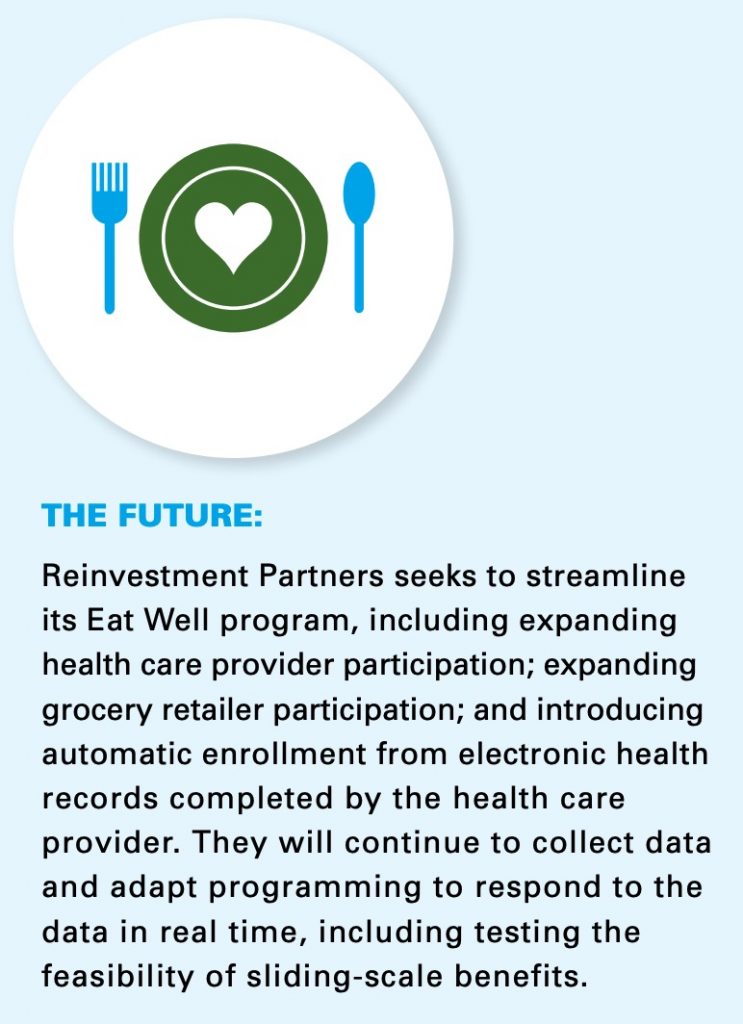 They are working hard to expand food programs and gather data to show how this can all benefit people.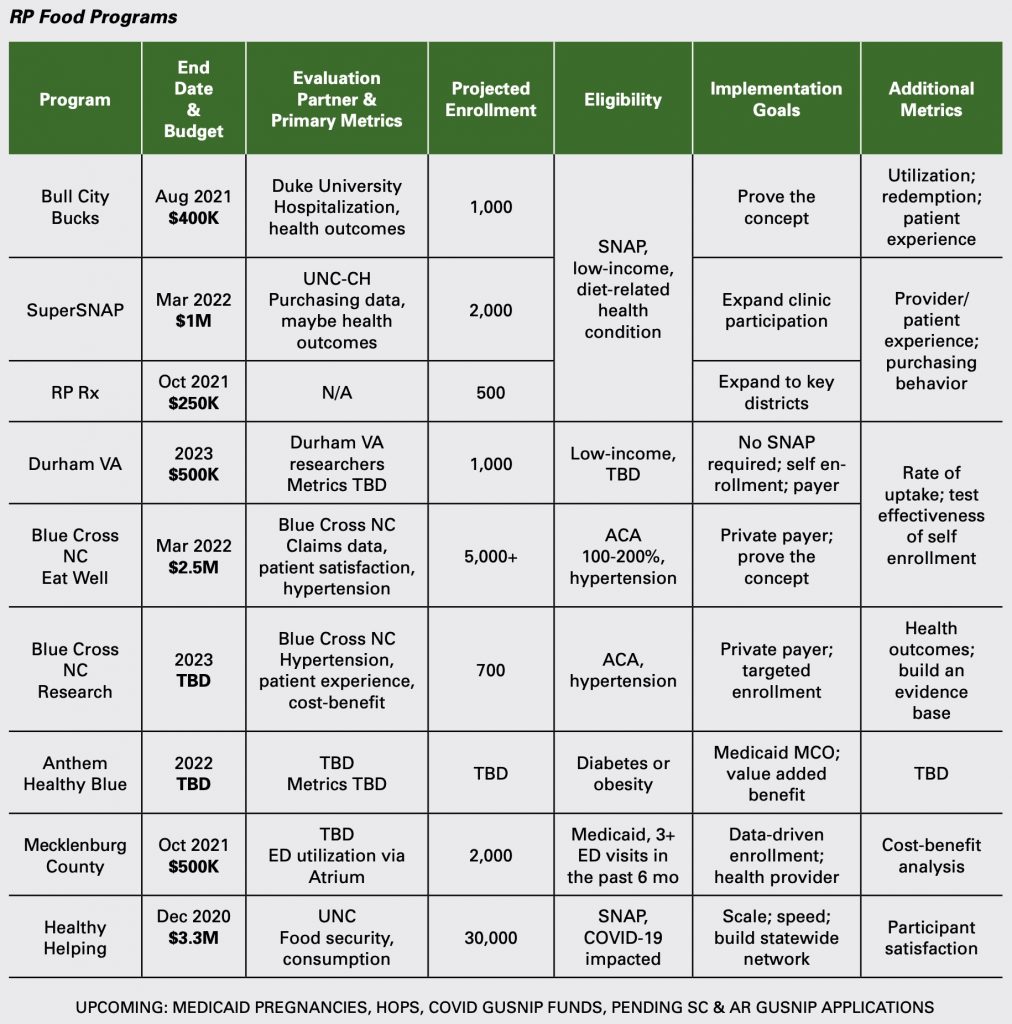 The Rockefeller Foundation funds Reinvestment Partners, and are in discussions with the Veteran's Health Administration to get produce prescriptions to more veterans. The Eat Well program currently provides $40 a month to veterans to spend solely on fruits and vegetables. Since the inception of the Eat Well program in 2018, they have already served over 70,000 people in North Carolina.
Additional Reading:
In 2020, the Rockefeller Foundation, Laura and John Arnold Foundation, MAC ADIS Fund, and the Bristol-Myers Squibb Foundation funded a study on Food is Medicine: actions to integrate food and nutrition into healthcare.
The Bloomberg American Health Initiative recently funded a study on Integrating Produce Prescriptions into the Healthcare System: Perspectives from Key Stakeholders.
SMOKESCREEN 2: The trap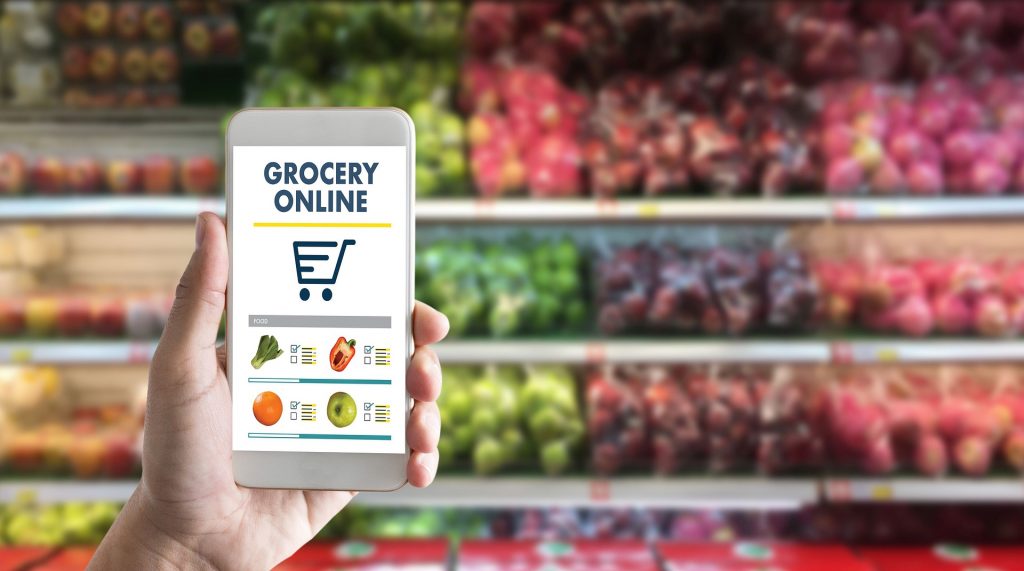 It's all about the SNAP Trap and WIC – getting everyone onto the free food system and into socialism and being controlled. They are even incorporating this into Medicaid. Sure, from a glance it looks like a long list of helpful conveniences to reduce hunger and suffering, but when you understand the end game, it's easy to spot the traps, and they don't hide their end game. To understand who "they" are, review Corey Lynn's report on Laundering with Immunity: The Control Framework Part 1. "They" operate outside the law entirely, and the 17 Sustainable Goals for 2030 is actually 17 Goals Toward Enslavement: Exposing The Real Agendas Behind The 2030 Agenda. This is not a thought, a theory, or even a plausibility, it is FACT, and it is covered extensively in all of "their" documentation.
SNAP is the Supplemental Nutrition Assistance Program, and WIC is the Women, Infants, and Children program that provide food assistance.
To put their phrase "screening and integrating nutrition into health care" in true terms of what they actually mean by this, would be to say "monitoring and controlling food access and disbursement to provide genetically modified foods, gene edited foods, bioengineered foods, bugs and insects, and lab grown meat through channels we control, while utilizing the term health care to convince people it is all for their own well being."
A perfect example of this is the diagram that Illinois uses when describing how they would like to control people's "healthy eating token" usage through their digital identity and digital currency, by removing a cheeseburger from a person's shopping cart because it is an "unhealthy food purchase." Whereas this example may be reflective of a welfare applicant, make no mistake, this is the goal all states are trying to accomplish for all people, not just those on welfare. The Illinois Blockchain and Distributed Ledger Task Force has made this goal clear in their 2018 report.

To bring this point home, AARP accounts for more than 38 million people over the age of 50. Their stated goal is to improve SNAP enrollment by researching non-participants that are eligible to inform policy, advocacy, and boost awareness to get more adults enrolled by 2024. SNAP, the Supplemental Nutrition Assistance Program, provides families in need with funds to purchase "healthy food to move towards self-sufficiency." They are striving to get more people on SNAP, a program that is monitored and is moving toward total control of food item purchases, but at the same time, they want people to be self-sufficient?
While AARP targets the over 50 population, Benefits Data Trust is building a toolkit to help states and higher education institutions enroll college students into SNAP, Medicaid, and the new Affordable Connectivity Program that helps people get access to internet. Food, health care, and internet may seem like a wonderful free benefit, until a college student tries to get their first cheeseburger, doesn't get the Covid jab, or puts out "misinformation" on the internet. Watch how quickly it's all taken away. It's like making a deal with the Devil.
The U.S. Department of Agriculture just awarded $50 million in grants to get more people onto the WIC program and remove regulatory barriers to online shopping so that people can take advantage of that avenue as well. Of course, they are using data from the millions of online shoppers during the Covid lockdowns to justify why it is necessary. This all came after the $390 million from the American Rescue Plan Act to "upgrade" SNAP and WIC programs. One of their concerns is that people's participation in WIC drops as their kids get older, which is an interesting concern being as the claim is to assist people and help them become more self sufficient.
Instacart is jumping on the SNAP cart as well. They will be working with the USDA to add SNAP and TANF into its online platform, expanding these benefits to all 650+ grocery partners by 2030. And, they will be adding a new "stipend technology" called Fresh Funds that will allow organizations and health systems to allot their employees and patients a food stipend to purchase from Instacart. What a great way to pilot an all-in future program. What happens when those "stipends" increase substantially to where employees and patients become reliant on it for their groceries, and then it gets cut back or entirely removed because they refused to get a jab, eat certain food items, were deemed a climate denier, or posted their opinion or facts on something that didn't go along with the control narrative?
The Food Industry Association plans to make SNAP and WIC benefits more accessible.
Google is going to facilitate SNAP enrollment by making it easier for people to find local information to check their eligibility and apply.
Hunger Free Oklahoma intends to incentivize people to join SNAP and increase the number of SNAP households by 10 times the amount it currently serves. They also intend to expand WIC participation to 80 percent across the state.
Meijer grocery store is focused on providing discounts on fruits and vegetables for SNAP purchases, and Albertsons plans to get another 50,000 members enrolled into SNAP and WIC benefits. Remember, fruits and vegetables are making there way through indoor vertical growing facilities that are gung-ho for gene-edited seeds and insist it should be the future of food, while removing traditional farming.
Several other organizations are also expanding access or building campaigns to get more people enrolled in the SNAP Trap. This isn't to say that there aren't people who genuinely need assistance with food, especially after what's been done to crash the economy over the past two years. It's unfortunate that this assistance comes with a price because there is a bigger plan at play.
Read chapters 3 & 4 of Corey Lynn's book The Global Landscape on Vaccine ID Passports to understand just how far they are taking your identity into a digital blockchain world of control, complete with a list of 180+ players involved. How do you get people to break? Control their food and money. What is the weapon? Controlling your identity through digital means. The smart phone, QR codes, digital identities, biometrics, AI, and chips are all weapons being used against humanity.
SMOKESCREEN3: No need for traditional farming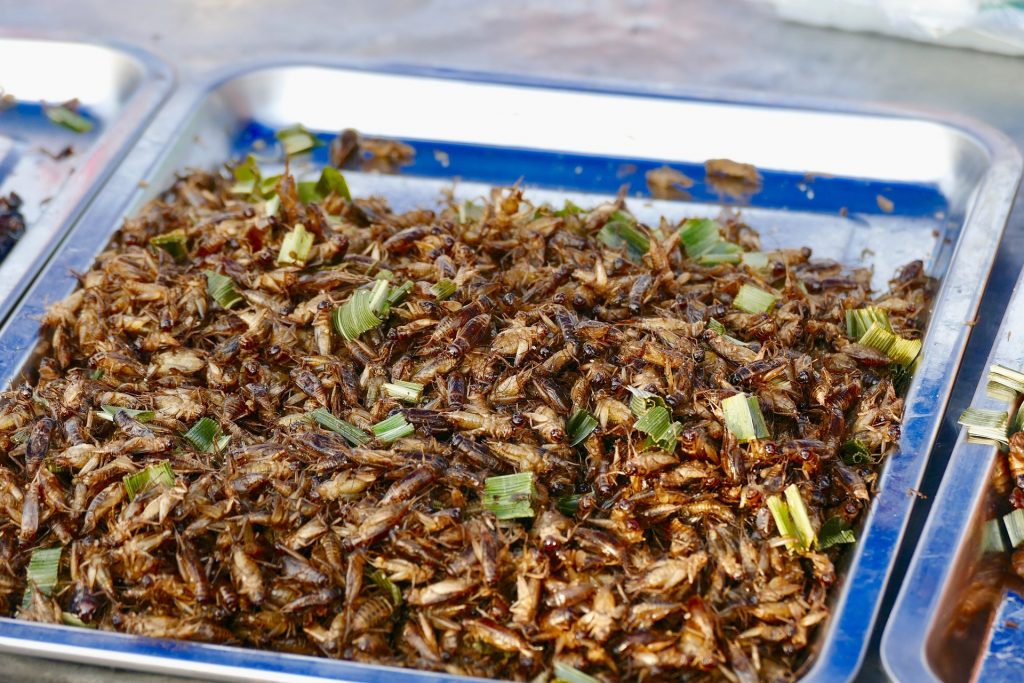 This brings us to good old Bowery Farming, previously covered is Corey Lynn's report on the New Controlled Food System is Now in Place and They Will Stop at Nothing to Accelerate Their Control. Bowery Farming is an indoor vertical farming operation with numerous locations. They develop lettuces, herbs and produce, as do dozens of other indoor vertical growing facilities, such as AeroFarms, AppHarvest, 80 Acres Farms, and others. In all cases, the focus is on produce that can be harvested indoor at rapid pace, delivering to big local grocers whom they have contracts with – all of which will be tracked and traced. The push is for gene-edited seeds and over 100 labs in Silicon Valley are working hard at achieving these goals, including Bayer/Monsanto. AeroFarms was the first to create gene-edited produce with the CRISPR-Cas9. The goal is to eliminate traditional farms, making these giant indoor smart facilities, run by robots in many cases, the future of food.
Gene-edited food consists of isolating and removing a nucleotide, whereby the product then mutates, in the hopes that they created a more drought-tolerant or disease resistant plant. If their plan is to remove traditional farming and all of these plants are to be grown indoors, without pesticides and any outdoor contaminants, why the urgency to create gene-edited plants that can tolerate droughts? The US does not see gene-edited practices in the same manner as genetically modified (GMO), and therefore has no interest in long term studies and clinical trials to determine if forcing a mutation of a plant could cause harm to humans ingesting those plants. If the apple is shiny and no longer browns, let's just put it on the shelf and hope for the best.
With all of that in mind, the goal of Bowery, stated by The White House, is to develop partnerships with hunger-relief organizations, and donate over 10,000 pounds of produce to food banks in Texas and Georgia, as well as East Brooklyn, NY. They will also be developing a new line of salad kits at a discount which will go in 53 corner stores in DC's Wards 7 and 8. How generous.
Pay close attention to salad kits, because many of them now state "contains bioengineered food ingredient" on the labels at the very end of the ingredients section, which is the new label for genetically modified. Taylor Farms, Dole, Marketside, and some of Publix brand kits are just a few that have kits with this label. Even Betty Crocker has salad kits in a box with bioengineered ingredients. Apples and other produce items have been genetically modified as well, but there won't be any mention of that on the little 1/4″ label. Get your delicious Arctic Golden and Arctic Granny genetically modified apples at Amazon Fresh!
SMOKESCREEN 4: A new diet for children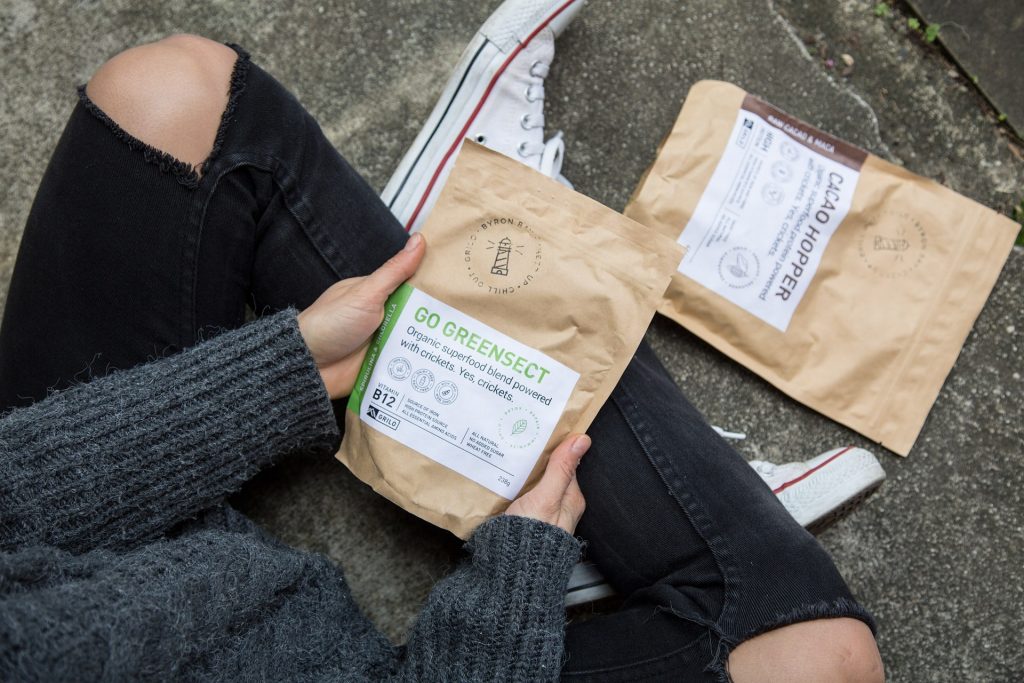 There are several programs listed in this White House Fact Sheet that are working toward making food "more nutritional" in schools across all 50 states. And since eating insects for "nutrition" has been formerly introduced at Codex Alimentarius by the Netherlands and US, as documented in Corey Lynn's report on Inside Codex with Scott Tips: New Global Food Diet – Insects, Rats, and Dogs, it's only a matter of time before the USDA and FDA take their marching orders. Already, the Netherlands is on a "taste mission adventurous proteins" campaign to feed children mealworms and insects, and Australia, Canada, and the United Kingdom are also implementing new exciting edible insects into children's schools, to build the trend. If that's not enough to concern parents, perhaps the 9-part series Corey Lynn did on the 2030 Psychological Agenda – Obedience Training for PreK-Adults Already Global with Billions in Funding for Full Control will shake things up, or the 4-part series on Exploiting Transgenders: Manufacturing an Industry will pull it altogether. The point is, public schools are indoctrination camps.
From public schools to Kindercare, boys and girls clubs, the YMCA, and the National Restaurant Association, they are all in on getting meals and "nutritional food" to children.
Even Warner Bros. Discovery is getting in on the action to provide 600 million healthy meals to children while utilizing their television group to promote narratives about food insecurity and nutrition.
But it's not just about nutritious meals for children and changing their diets, it's about their mental health as well. By incorporating food into health care, they are creating a whole new doorway to access children under the guise of mental health.
SMOKESCREEN 5: Training hundreds of thousands of physicians in nutrition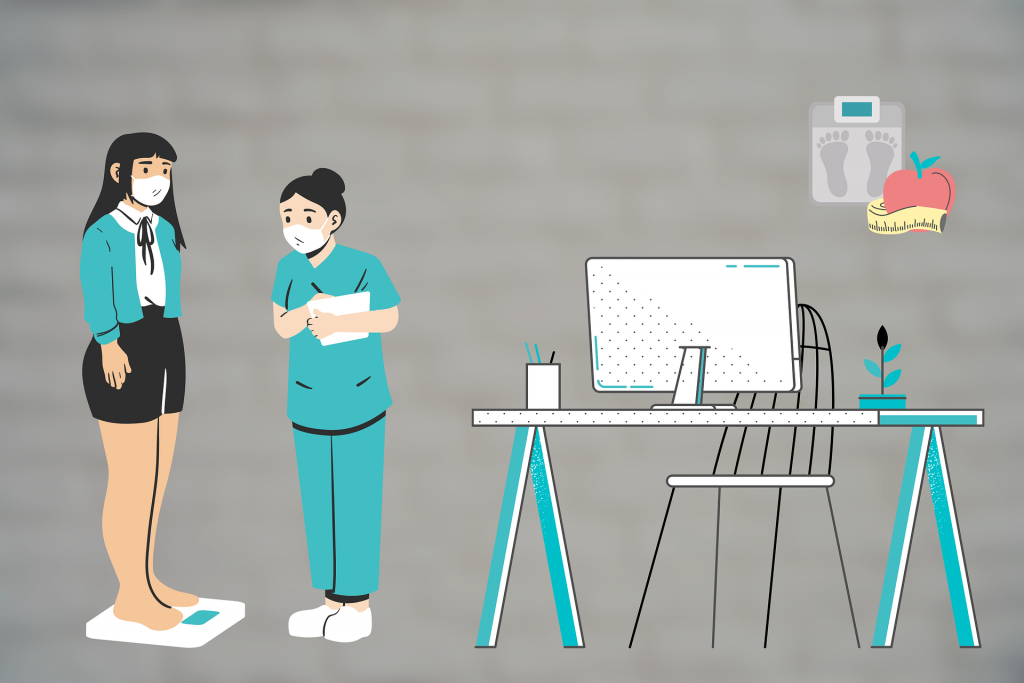 Pillar 2 represents the "food is medicine" approach, which ultimately ties food and health care together. Seems logical, right? Suddenly, medical organizations, hospitals, and universities are all incredibly concerned about nutrition and the need to train hundreds of thousands of medical professionals in nutrition. One can only imagine what that training will consist of, what delicious proteins might be included, the endless campaigns on the new gene-edited produce, lab grown meat, and insects. Everyone can be certain that the "health experts" will assure the safety of all of these new food groups. And most importantly – the "screening for nutrition" process and "referring patients to federal and community nutrition resources" will make certain everyone is eating what these physicians all recommend, and if not, they'll get you to the right place, because it's all being tracked.
The American Academy of Pediatrics plan to train 67,000 pediatricians on screening for nutrition, while tracking its members' comfort and referrals.
The American College of Lifestyle Medicine (ACLM) will be adding course credits on nutrition and "food is medicine" to 100,000 health care providers.
Boston Medical Center is growing food on rooftops to provide patients with local produce in the cafeterias, its prescription-based food pantry. They also intend on closing the "SNAP Gap" by expanding screening on food insecurity.
Foodsmart plans to employ 10,000 nutrition professionals of color for online nutritional counseling in partnership with universities, accreditation bodies, and online continuing education companies.
10 Medical associations and pharmaceutical companies have made a pledge to train health professionals in nutrition education and boost credit value.
These are just some of the programs rolling out.
SMOKESCREEN 6: Convenience or control?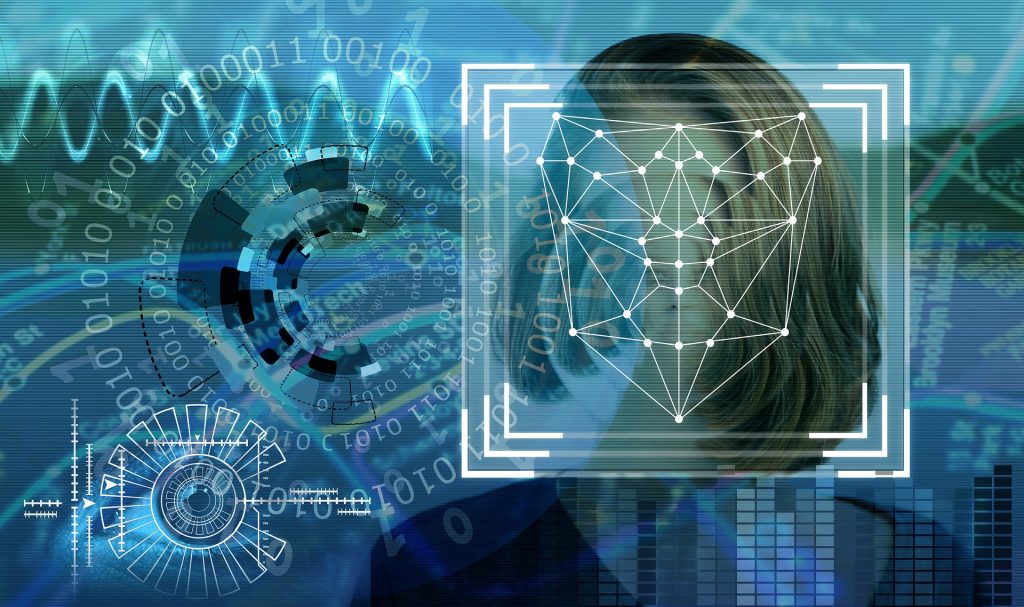 Data collection and biometrics are at the forefront of all of this "screening." The Sync for Social Needs coalition is uniting leading health technology companies and health systems to standardize and share patient data "on social determinants of health, including food security." This includes the Department of Veterans Affairs.
More specifically, they intend to "evaluate and pilot the integration of specific social screening tools in electronic medical systems" and leading health care standards-setting bodies will help scale these approaches. This coalition consists of: National Quality Forum, the National Committee for Quality Assurance, the Joint Commission, HL7 International, Epic, Oracle-Cerner, Rush University System for Health, Tufts Medicine, Riverside Health System, SCAN Health Plan, Sanford Health, SSM Health, Higi, BayCare, Geisinger, Meditech, FindHelp, Wellsky, UniteUs, Graphite Health, Saffron Labs, and XanthosHealth.
The Dohmen Company Foundation's Food Benefit Company plans to contract with companies to provide employees with nutrition coaching, biometric screening, and fresh food delivery.
Their website suggests that by avoiding running to the grocery store on the way home from work, or going to a restaurant, it would be much healthier if a person just grab their family dinner right out of the employee fridge so that a healthy meal is prepared for you. In addition to that, their comprehensive system includes personalized, biometrics-informed health coaching delivered right through a holistic app on your cell phone! Convenience doesn't get much better than this.
MyFitnessPal plans to provide a free smartphone app to one million Americans to track their diet, enhance fitness, and educate them on nutrition and health.
SMOKESCREEN 7: Nutritious protein products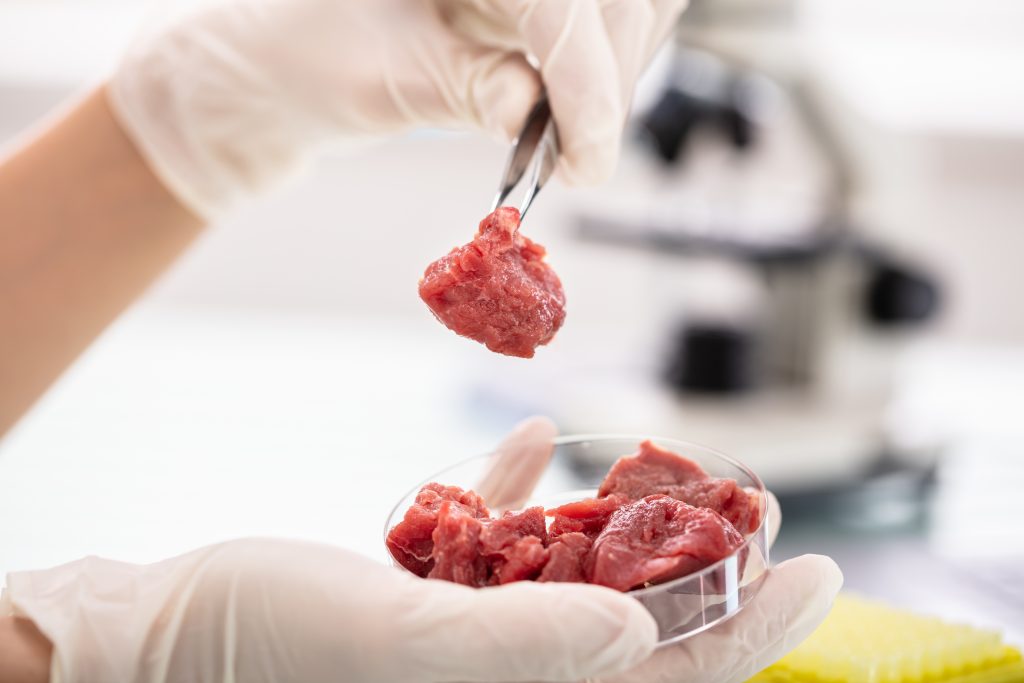 Tyson Foods is investing $255 million to anti-hunger charities to broaden their access to "nutritious protein products," as well as another $20 million into nutrition learning programs for children and families in over 100 communities where Tyson operates. What will they be teaching them, and are they suggesting these cultured cell lines with DNA we know nothing about are nutritious products? Surely they mean lab grown meat since they are a meat company referring to protein as "products." During the plandemic they shut down their meat facilities for a time, while investing millions in lab grown meat.
Watch for The Traps and Watch What You Eat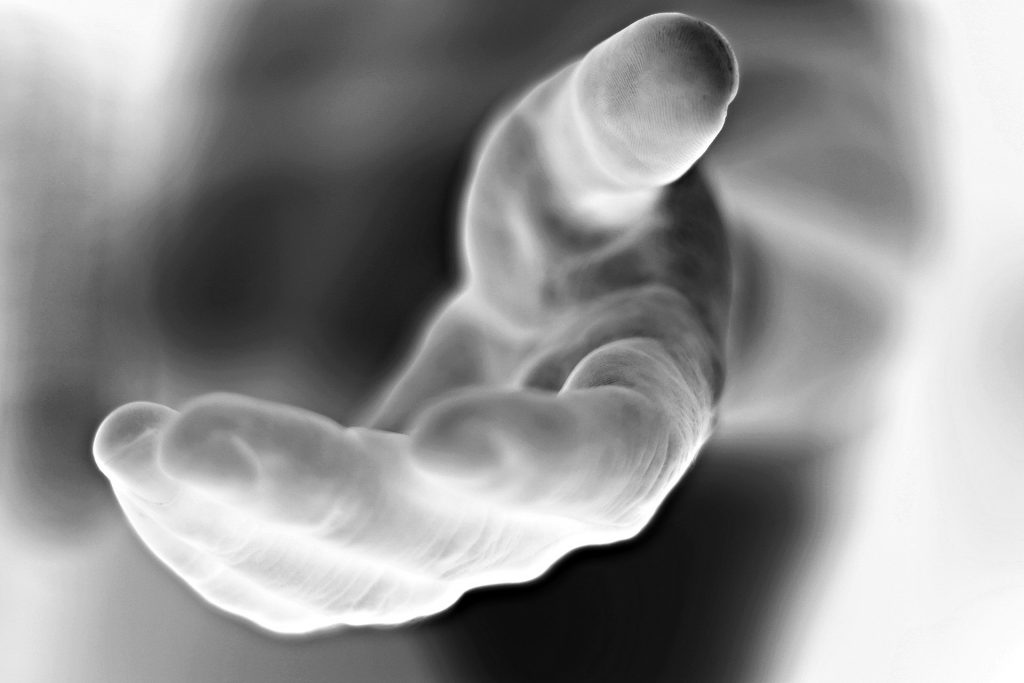 A helping hand is always nice, until it has ulterior motives. Sure, physical activity for all and the reduction of sugar in food items are both welcome approaches, but the rest of this agenda is not in the best interest of human beings. The problem is, when reviewing this Fact Sheet it may seem like a good idea, just as while reviewing a single white paper from the WEF could even sound like it has the potential to be a good thing. However, when one takes the Fact Sheet with countless white papers, websites, funding, and other internal documents and puts it all together – it paints quite a different story. They know full well that most people won't gather all of the pieces of the puzzle so they won't be able to see the reality of the situation and discern the true agenda. That's why it is so critical to do just that.
Imagine if one refuses to eat bugs – they may not receive proper health care. Or what happens if one refuses to go on the food token program and only eat as instructed? Did they just lose their ability to receive health care? Smokers currently pay a higher insurance premium, but one day they may not get access to insurance at all. What happens if you abide by their strict "nutritional diet" and then one day you decide to purchase a bag of chips or a cheeseburger? Uh oh. What happens if edible vaccines hit the market and they try to make it mandatory as part of ones diet? Never forget, they deemed millions of small mom and pop grocers, butchers, gyms, and other shops to be "non-essential" and had to lockdown, while keeping liquor stores open, along with the big grocers. Seem logical? Control is never about logic – it's about control.
Just as with their other agendas that all tie into this one, the narrative control is being piped out by universities, medical associations, the National Association of Chain Drug Stores, and many others to bring a whole new outlook on what a nutritional diet should look like to prevent disease. It's as though a complete overhaul is being done on what's "good" for human beings to ingest, and gene-edited produce, insects, and cultured cells seem to be the top priority.
This may seem like a slow burn, but they are clicking multiple pieces of the structure into place simultaneously, and when that burn finally reaches inside people's homes, in their cabinets, fridge, and wallets, it will be too late to rollback all of the policies and regulations that have locked into place. That is why it is so critical to continue getting this information out and fighting against these control mechanisms.


Subscribe to Corey's Digs so you don't miss a Dig!