Funding The Control Grid Part 4: The Technology Framework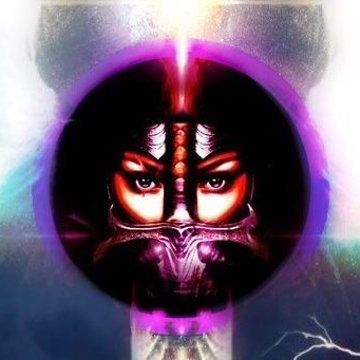 By The Sharp Edge
We are building our own digital prison. The technological panopticon developing all around us enables centralized power, control, and visibility over every aspect of our lives. With our hard-earned taxpayer dollars and mountains of debt, we are funding the construction of a digital control grid designed to enslave us.
This technological control grid consists of advanced computing, artificial intelligence, biotechnology, nanotechnology, CBDCs, digital IDs, 5G and a host of other emerging technologies. The purpose of this report is to outline funding and legislation to build the technological control grid, condensed from 6,000 pages of legislation passed through the Omnibus and NDAA at the end of 2022.
Background & Context
Advanced Computing & Artificial Intelligence
Advanced Wireless, 5G, Electromagnetic Spectrum & Directed Energy
Biotechnology, Nanotechnology & Brain-Computer Interface
CBDCs, Digital IDs & Distributed Ledger Technology
Weaponized technologies, which include advanced computing, artificial intelligence, biotechnology, nanotechnology, CBDCs, digital IDs and 5G are merging to form a technological control grid over the masses. While the convergence of these emerging technologies presents significant dangers and health impacts on the human population, the U.S. government presses forward by scaling up investments in research, development, and deployment of these technologies. The 2023 budget to boost funding for these emerging technologies is outlined below.
Omnibus & NDAA Boost Technological Control Grid
Total funding from the 2023 Omnibus bill reaches $1.7 trillion, a $134 billion increase over the 2022 budget. Total authorizations from the 2023 NDAA reach $858 billion, an increase of $80 billion over 2022. The defense budget received a 10% increase, which includes funding for artificial intelligence, 5G and quantum computing. Investments in research and development of "cutting-edge technologies" reach $139.7 billion, making this funding package "the largest R&D budget in the history of the Department of Defense." Sections and page numbers referenced below can be found here in the Omnibus bill and NDAA.
Key Agencies Contributing to the Technological Control Grid
* Intelligence Program appropriations are classified. ODNI is required to release the "aggregate amount of funds appropriated by Congress," no later than 30 days after the end of the fiscal year.
Key 2023 Budgets Contributing to the Technological Control Grid
Advanced Wireless Networking R&D budgets across DARPA, DOD, NIST, NSF & Others reaches $254.3 million, an increase of $62 million.
Biotech, Bioengineering & Biodefense budgets across ARPA-H, BARDA, DOD & NIH reach more than $23 billion. *
Artificial Intelligence R&D budgets across the DOD and federal agencies reach more than $1.8 billion, an increase of $97 million.
DOD Classified authorizations total more than $80 billion. *
DOD Cyberspace Activities budget reaches more than $11 billion.
High Capability Computing R&D budgets across the DOD and federal agencies reach more than $1.8 billion, an increase of $236 million.
Large-Scale Data Management R&D budgets across the DOD and federal agencies reaches more than $1.3 billion, an increase of $77.8 million.
Nanotech R&D budgets across the DOD, DOE, HHS, NSF and other agencies reach $1.98 billion, a decrease of $373.9 million.
*DOD estimates are tallied from itemized authorizations outlined in Sections 4101 through 4701 of the NDAA.
Advanced Computing & Artificial Intelligence
Expanding & Integrating Advanced Computing & AI Across Federal Agencies
The Omnibus allocates $8.1 billion towards the Department of Energy's Office of Science, of which, artificial intelligence and machine learning investments reach no less than $135 million and quantum computing investments total $245 million, "including not less than $120,000,000 for research and $125,000,000 for the five National Quantum Information Science Research Centers." Mathematical, computational and computer science research receives no less than $300 million, of which between $15 million and $45 million goes to "the development of advanced memory technologies to advance artificial intelligence and analytics for science applications by a U.S.-based manufacturer of memory systems and memory semantic storage."
Of the $47.5 billion in authorizations from the Omnibus for the NIH, $135 million goes to supporting NIH's artificial intelligence and machine-learning (AI/ML) capabilities to advance biomedical innovation, which includes $50 million specifically for AI/ML investments. A pilot program partnering NIH and DOE to "study the potential for quantum computing for biomedical sciences" receives $85 million. NIH also receives $3 million for AI-enabled analytical tools to optimize biomedical research investments. The National Center for Advancing Translation Sciences under the NIH receives up to $70 million for the "Cures Acceleration Network," tasked with advancing AI/ML-enabled drug development.
The Omnibus authorizes the National Institute of Standards and Technology (NIST) to receive an increase of $4 million from the 2022 enacted level of $31 million, totaling $35 million, for AI research and development to "to develop resources for government, corporate, and academic uses of Al to train and test systems, model AI behavior, and compare systems." NIST is also mandated to "continue to meet growing demand for the Facial Recognition Vendor Test and to improve the test."
Of the $9.54 billion received by the National Science Foundation (NSF) via the Omnibus bill, the NSF plans to allocate $687.7 million towards artificial intelligence in 2023, to coordinate and facilitate research and development projects across the federal government. AI innovations developed through NSF reach across multiple sectors of the economy including agriculture, manufacturing, transportation, and healthcare.
The Omnibus provides the National Targeting Center (NTC) under the DHS with $214.9 million for targeting operations and calls for Customs and Border Patrol (CBP) to use a portion of the funds for "off-the-shelf artificial intelligence capabilities" to "improve NTC operations." Furthermore, the Omnibus funds up to $5 million to "support the formal establishment of an Artificial Intelligence (AI) Technology Center to centralize AI/machine learning (ML) subject matter expertise for DHS."
Section 7221 of the NDAA outlines the "Advancing American AI Act" to promote AI initiatives that "enhance the competitiveness of the United States," and the adoption of "advanced technologies across the Federal Government that align with the values of the United States."
In Section 7224 of the NDAA, the Secretary of Homeland Security is expected to issue policies and procedures for DHS related to the "acquisition and use" of AI as well as "risks and impacts" of AI-enabled systems with a focus on "the privacy, civil rights, and civil liberties impacts of artificial intelligence-enabled systems" and potential for misuse. Section 7225 mandates an inventory of "current and planned uses" of AI systems among agencies and requires that the inventory of AI use cases across agencies be made available to the public. Section 7226 of the NDAA establishes a "Rapid Pilot, Deployment and Scale of Applied AI Capabilities" program to "identify 4 new use cases for the application of artificial intelligence enabled systems to support interagency or intra-agency modernization initiatives."
Section 5921 of the NDAA, entitled "FedRAMP Authorization Act," codifies a government-wide program to coordinate and standardize security assessments of "cloud computing products and services that process unclassified information" across all federal agencies. In Section 3610, a FedRAMP board, consisting of members of the DOD, DHS, and General Services Administration, is established to provide recommendations for "requirements and guidelines for, and the prioritization of, security assessments of cloud computing products and services." Section 3612 requires that "information relating to any foreign interest, foreign influence, or foreign control" of independent assessments accrediting cloud services must be disclosed annually. Section 3616 establishes a Federal Secure Cloud Advisory Committee, including members of CISA, NIST as well as other members within the government and private sector, to "ensure effective and ongoing coordination of agency adoption, use, authorization, monitoring, acquisition, and security of cloud computing products and services to enable agency mission and administrative priorities." Codifying the existing FedRAMP program indicates an increased interest in streamlining and scaling up cloud-based services across the federal government. In June 2021, the digital identity network known as ID.me achieved FedRAMP accreditation, federally certifying their digital identity platform known as Identity Gateway. As of October 2022, Palantir (which was built with CIA funding through In-Q-Tel and aided the NSA's domestic spying program) joined Microsoft and Amazon as one of only 3 companies with Impact Level 6 (IL6) FedRAMP accreditation, allowing the cloud service providers to store SECRET level information.
Scaling-Up Advanced Computing & AI Across the Defense Department
Section 212 of the NDAA outlines a pilot program under the Department of Defense to share data repositories with public and private organizations "for the purpose of developing improved artificial intelligence and machine learning software capabilities" that may be procured by the DOD.
Section 233 of the NDAA outlines investment plans "to support development of novel processing approaches for defense applications," that include investments in "emerging techniques in computation, such as biocomputing, exascale computing, [and] utility scale quantum computing."
In Section 911 of the NDAA, the Defense Department's Management Reform Framework is amended to include "tracking and implementation of technological approaches to improve management decision-making, such as artificial intelligence tools." Section 916 of the NDAA outlines a Strategic Management Dashboard Demonstration "to automate the data collection and data visualization of the primary management goals of the Department of Defense," including the "use of artificial intelligence and machine learning tools to improve decision making and assessment relating to data analytics."
In Section 1513 of the NDAA, the Deputy Secretary of Defense is mandated to identify certain priority projects "for data management, artificial intelligence, and digital solutions for both business efficiency and warfighting capabilities intended to accelerate decision advantage," and then "assign responsibilities for execution and funding of the projects."
Section 1552 of the NDAA instructs the Chief Information Officer for the DOD and the Chief Digital and Artificial Intelligence Officer to "demonstrate the application of advanced data analytics to the fiscal year 2024 budget data of a military department for the purpose of identifying total cyber and information technology spending and the distribution of such resources across budget" in order to "improve transparency" on all cyber and information technology funding and activities.
Section 1553 of the NDAA directs the Secretary of Defense to "implement a policy and plan for test and evaluation of the cybersecurity of the clouds of commercial cloud service providers that provide, or are intended to provide, storage or computing of classified data of the Department of Defense."
Section 1554 of the NDAA outlines a "Roadmap and Implementation Plan for Cyber Adoption of Artificial Intelligence" in which the Commander of Cyber Command, the Chief Information Officer, the Chief Digital and Artificial Intelligence Officer, the Director of DARPA, the Director of the NSA, and the Under Secretary of Defense for Research and Engineering "jointly develop a five-year roadmap and implementation plan for rapidly adopting and acquiring artificial intelligence systems, applications, and supporting data and data management processes for the Cyberspace Operations Forces of the Department of Defense." This roadmap includes identifying and prioritizing AI systems for cyber missions, assessing vulnerabilities of AI systems, defending against AI-based cyber attacks, and plans to "develop, acquire, adopt, and sustain" AI systems for cyber missions.
In Sections 6701 through 6703 of the NDAA the Director of National Intelligence is expected to establish and review standards and procedures related to "the acquisition, adoption, development, use, coordination, and maintenance" of AI capabilities by the intelligence community, in order to "accelerate and increase the adoption of artificial intelligence capabilities within the intelligence community." Sections 6717 and 6718 mandate that the Director of National Intelligence establish guidelines for contracts and agreements to procure AI and emerging technology, and that the technology must be compatible, up-to-date, and thoroughly reviewed prior to certification and entering into a contract for acquisition. Section 6721 outlines how the intelligence community is required to report back to Congress on activities related to accelerating the adoption of AI systems into intelligence collection operations.
Section 6723 of the NDAA outlines a plan by the Director of National Intelligence "for the recruitment and retention of personnel to positions the primary duties of which involve the integration, maintenance, or use of artificial intelligence" as well as training of personnel, with a focus on "the expertise necessary to accelerate the adoption of artificial intelligence and other emerging technology solutions." In Section 6731, the Director of National Intelligence is mandated to study the feasibility of "establishing a cadre of personnel who are experts in emerging technologies, software development, systems integration, and acquisition, to improve the adoption of commercial solutions for emerging technologies across the intelligence community, particularly as the technologies relate to artificial intelligence."
In Section 6742 of the NDAA, the Director of National Intelligence, in consultation with the heads of the CIA, NSA and other departments, is expected to draft a policy "to promote the intelligence community-wide use of code-free artificial intelligence enablement tools."
Advanced Wireless, 5G, Electromagnetic Spectrum & Directed Energy
Accelerating 5G Transition Throughout America & the Military
Of the $4 billion that USDA's Rural Development received, over $455 million goes to the expansion of broadband services in rural areas, which includes $348 million for the ReConnect broadband pilot program.  This funding is in addition to $65 billion funded through the Infrastructure Investment and Jobs Act passed in November 2021, to "to help close the digital divide and ensure that all Americans have access to reliable, affordable, high-speed broadband." The breakdown of this spending was covered in Corey's Digs report "A Clearer Breakdown of What This Infrastructure Bill is Really Funding."
Through the Omnibus, the FCC received $390 million, of which the agency allocated $132.2 million towards their Spectrum Auctions Program "to continue its efforts to make more spectrum available for 5G."  The Omnibus extended the FCC's authorization to conduct spectrum auctions through March 9, 2023, after which their authority to conduct auctions expired.  While the House passed a bill to extend the FCC's spectrum auction authority to May 19, 2023, the bill stalled in the Senate, effectively halting the FCC's ability to continue spectrum auctions for the time being.  The Omnibus did not, however, provide additional funding requested by the FCC as part of their 'Rip and Replace' program.  In 2019, Congress authorized $1.9 billion to reimburse small cellular and broadband providers for ripping out and replacing China's Huawei and ZTE equipment.  In July 2022, the FCC notified Congress that the reimbursement program costs would reach $4.98 billion, a shortfall of $3 billion.  In January 2023, the FCC reported to Congress that nearly half of the service providers were struggling to comply with requirements to replace the Chinese equipment due to lack of funding and supply chain issues.  Meanwhile, the FCC continues efforts to deploy 5G through their Universal Service Fund (USF) activities.  The FCC requires that telecommunications companies contribute to the USF, which is used to fund projects focused on providing services in rural areas.  As part of their USF activities, the FCC established a "5G Fund for Rural America," in 2020, making "up to $9 billion available to bring 5G mobile broadband service to rural areas." 
Of the $9.6 billion allotted for the State Department's Diplomatic Programs, the Omnibus states in Section 7030 on page 1403 that funds "shall be made available for programs, including through the Digital Connectivity and Cybersecurity Partnership, to… advance the adoption of secure, next-generation communications networks and services, including 5G, and cybersecurity policies, in countries receiving assistance" as well as to "counter the establishment of insecure communications networks and services, including 5G, promoted by the People's Republic of China and other state-backed enterprises."
In Section 221 of the NDAA, the Secretary of Defense is required to provide a target date for deploying 5G infrastructure to all military installations by July 30, 2023.  Section 234 of the NDAA requires plans from the Army, Navy and Air Force on accelerating the transition to 5G in all military installations within three years.
Electromagnetic Spectrum Superiority Strategy & Directed Energy
In Section 217 of the NDAA, the Air Force is mandated to select "qualified entities" through a competitive award process to "conduct demonstrations and tests of commercial electronics technology" to determine if the technology could enable "electromagnetic warfare capabilities" in order to "satisfy or support needs set forth in the Electromagnetic Spectrum Superiority Strategy Implementation Plan released on August 5, 2021."
Section 914 of the NDAA outlines the responsibility of the Secretary of Defense to report to Congress on all the "electromagnetic spectrum operations responsibilities and functions" within the DOD and "the potential establishment of a new entity dedicated to electromagnetic spectrum."
Section 1091 of the NDAA requires "that offensive and defensive electronic warfare capabilities be integrated into Tier 1 and Tier 2 joint training exercises" during 2023 through 2027, based on "current intelligence" regarding electromagnetic warfare capabilities of adversaries.
In Section 1662 of the NDAA, the Secretary of Defense and Director of the Missile Defense Agency are required to submit a strategy to Congress on the use of "asymmetric capabilities to defeat hypersonic missile threats," including "(A) directed energy (B) microwave systems; (C) cyber capabilities; and (D) any other capabilities determined appropriate by the Secretary and Director."
In Section 6412 of the NDAA, the CIA is expected to report once per year over the next 5 years on detailed information of the number of individuals who experienced "anomalous health incidents" as well as the "potential causes and perpetrators of anomalous health incidents." In Section 6810 of the NDAA, the Assistant Secretary of State for Intelligence and Research is required to submit an "assessment of the findings relating to the events that have been collectively labeled as "anomalous health incidents" including "(1) Any diplomatic reporting or other relevant information on the causation of anomalous health incidents. (2) Any diplomatic reporting or other relevant information on any person or entity who may be responsible for such incidents. (3) Detailed plans, including metrics, timelines, and measurable goals, for the Bureau of Intelligence and Research to understand anomalous health incidents and share findings with other elements of the intelligence community." (As discussed above, there is evidence to support that Havana Syndrome, described as "anomalous health incidents," is caused by some form of electromagnetic or directed energy warfare.)
Biotechnology, Biosurveillance & Biowarfare/Biodefense
Advancing Emerging Technologies for Future Pandemics
On page 3219 in Section 2104 of the Omnibus, a new pandemic czar under the President is established in the Office of Pandemic Preparedness and Response Policy. The pandemic czar is mandated to advise the President on pandemic response and biological threats to national security, as well as to coordinate across all federal agencies to "facilitate a whole-of-government response to such threats." In addition, the pandemic czar is expected to advise on "international cooperation" in response to biological threats and to coordinate activities related to emerging technologies "which may advance the biosecurity and preparedness and response goals of the Federal Government."
Accelerating Investments & Expediting Approvals in Biotechnology
On page 1009 of the Omnibus, the National Human Genome Research Institute receives $663.2 million for human genome research, and the National Institute of Biomedical Imaging and Bioengineering receives $440.6 million.
On page 1044 of the Omnibus, the Public Health and Social Services Emergency Fund receives $1.647 billion "to support activities related to countering potential biological, nuclear, radiological, chemical, and cybersecurity threats to civilian populations, and for other public health emergencies." Out of this fund, $950 million remains available to BARDA through September 2024 for "advanced research and development" of countermeasures or "qualified pandemic or epidemic products." Additionally, from this fund, $75 million is made available for the "development, production and distribution of vaccines, therapeutics and other medical countermeasures" through September 2024. Products purchased under this section must be deposited in the Strategic National Stockpile.
On page 1046 of the Omnibus, $335 million is authorized for response to a flu pandemic, of which $300 million is available for the development and purchase of flu vaccines, antivirals, medical supplies, diagnostics and "other surveillance tools." According to Senator Markey, $270 million was secured through the Omnibus under the Flu Vaccine Act for research and development of a universal flu vaccine, which includes mRNA technology.
Page 1046 of the Omnibus authorizes $1.5 billion in funding through September 2025 for the new ARPA-H agency for advanced research projects related to health. Page 3367 of the Omnibus, outlines the functions of ARPA-H to "promote high-risk, high-reward innovation to enable the advancement of transformative health technologies" and "foster the development of novel, breakthrough, and broadly applicable capabilities and technologies to accelerate transformative innovation in biomedical science and medicine in a manner that cannot be readily accomplished through traditional Federal biomedical research and development programs or commercial activity."
On page 3332 of the Omnibus, under the sections entitled "Accelerating Research and Countermeasure Discovery" and "Fostering Research and Development and Improving Coordination," a collaboration between institutes, centers, and divisions of NIH, ASPR, and BARDA is required for "a multidisciplinary research program to advance the discovery and preclinical development of medical products for priority virus families and other viral pathogens with a significant potential to cause a pandemic." The appropriations in this section are to be used towards research and development of new medical technologies including "platform technologies." ("Platform technologies" is a term that can be used to describe mRNA technology.)
On page 3401, under the section entitled "Modernizing and Strengthening the Supply Chain for Vital Medical Products," the Public Health Service Act is amended to include "activities to support, maintain, and improve domestic manufacturing surge capacity and capabilities, as appropriate, including through the utilization of advanced manufacturing and platform technologies, to increase the availability of products that are or may become qualified countermeasures or qualified pandemic or epidemic products." (As previously mentioned, the term "platform technologies" can be used to describe mRNA technology.) Funds allocated under this section increased from $610 million for each year from 2019-2021 to $750 million for each year from 2022-2023.
On page 3441 of the Omnibus under the section entitled "Accelerating Countermeasure Development and Review," the approval process of drugs that are considered to be "countermeasures" may be expedited in the event of any "domestic, military, or public health emergency or material threat." Page 3446 in Section 2503, entitled "Platform Technologies," outlines an expedited approval process for platform technologies that are part of drugs or biological products.
Expanding Biosurveillance Tools
On page 3195 of the Omnibus, the CDC is required to produce an agency-wide strategic plan to prepare for the next pandemic, which includes "enhancing global and domestic public health capacity, capabilities, and preparedness, including public health data, surveillance, workforce, and laboratory capacity and safety."
On page 3268 of the Omnibus, under the section entitled "Genomic Sequencing, Analytics, and Public Health Surveillance of Pathogens Program," HHS, CDC and NIH are mandated to "strengthen and expand activities related to genomic sequencing of pathogens, including through new and innovative approaches and technology for the detection, characterization, and sequencing of pathogens, analytics, and public health surveillance, including… identify the potential use of genomic sequencing technologies, advanced computing, and other advanced technology to inform surveillance activities and incorporate the use of such technologies, as appropriate."
International Biosecurity Preparations
On page 1307 of the Omnibus, under Global Health Programs, USAID is awarded $4.165 billion, in part for immunization programs and response to emerging global health threats. Funds may be made available for contributions to Bill Gate's GAVI Vaccine Alliance and "to a multilateral vaccine development partnership to support epidemic preparedness."
On page 950 in Section 5559 of the NDAA entitled "International Pandemic Preparedness," the Global Health Security Agency (GHSA) is required to elevate "global health security as a national level priority" in order to facilitate compliance with the WHO's International Health Regulations (IHR), the UN Security Council Resolution 1540, the Biological Weapons Convention, and the "Global Health Security Agenda 2024 Framework."
On page 953 in Section 5561 of the NDAA, entitled "Enhancing the U.S.' International Response to Pandemics," and "Leveraging U.S. Bilateral Global Health Programs for International Pandemic Response," authorizations under this section are made available for countries receiving foreign aid for the purposes of "strengthening vaccine readiness… reducing vaccine hesitancy… delivering and administering vaccines," as well as improving supply chains and workforces for pandemic preparedness, expanding public health data, and scaling up laboratory capacity.
On page 954 in Section 5562 of the NDAA, under the section entitled "International Pandemic Prevention and Preparedness," the President is mandated to develop and advance a strategy on improving global health security for pandemic preparedness. The strategy must be in line with the One Health approach, the Global Health Security Agenda, and the WHO's International Health Regulations, while strengthening connections between programs conducted by the World Bank, the WHO, the Global Fund and GAVI Vaccine Alliance.
Biowarfare & Biodefense
On page 564 in Section 1671 of the NDAA, entitled "Cooperative Threat Reduction Funds," $354.4 million is authorized to be appropriated by the DOD for funding of the Department of Cooperative Threat Reduction Program. Biological threat reduction makes up $225 million, which is 63% of the total authorized under this section, while all other threat reduction programs under this section combined (including chemical and nuclear) make up 33% in the amount of $116.6 million. (Of the total threat reduction funding under this section, $12.8 million, or 4%, is unaccounted for or unspecified.) The Defense Threat Reduction Agency (DTRA) has used tens of millions in funding to support operations by EcoHealth Alliance – one of the main co-conspirators in the creation of the Covid bioweapon – and DTRA continues to support EcoHealth with contracts extending through 2024.
*A more comprehensive outline of appropriations and legislation on biotechnology, biosurveillance and biowarfare can be found in, Funding the Control Grid Part 1: The Biomedical Framework.
CBDCs, Digital ID & Distributed Ledger Technology
As discussed in the Corey's Digs report "National Strategy to Develop Distributed Ledger Technology for Digital ID Tucked into 2023 Defense Budget," in Section 5913 of the NDAA, the Director of the Office of Science and Technology Policy (OSTP) and heads of other federal agencies are required to "develop a national strategy for the research and development of distributed ledger technologies and their applications, including applications of public and permissionless distributed ledgers." The national strategy must weigh risks and benefits of using distributed ledger technologies across various industries and explore potential use cases. The National Science Foundation (NSF) is instructed to award research grants for studying "use cases for distributed ledger technologies across various industry sectors and government, including applications pertaining to— (i) digital identity, including trusted identity and identity management; (ii) digital property rights; (iii) delivery of public services; (iv) supply chain transparency; (v) medical information management; (vi) inclusive financial services; (vii) community governance; (viii) charitable giving; (ix) public goods funding; (x) digital credentials; (xi) regulatory compliance; (xii) infrastructure resilience, including against natural disasters; and (xiii) peer-to-peer transactions," as well as the "social, behavioral, and economic" impacts of deploying distributed ledger technologies across public and private sectors. As outlined in the Corey's Digs series "The Global Landscape on Vaccine ID Passports," distributed ledger technology lays the foundation for implementing digital IDs and CBDCs that store, surveil, and control all personal information and transactions – from passports, to medical records, to banking, and much more.
Cyberspace Activities & Critical Technologies
Preparing for Perpetual Emergencies
In Sections 7301 through 7309 of the NDAA, the Secretary of Homeland Security and the Administrator of FEMA are required to assess, report on, and develop strategies for "global catastrophic risks" and "existential threats" which may include "severe global pandemics, nuclear war, asteroid and comet impacts, supervolcanoes, sudden and severe changes to the climate, and intentional or accidental threats arising from the use and development of emerging technologies." The Administrator of FEMA is required to lead a "national exercise program" to test and evaluate strategies to manage the impacts of such events.
Fast-Tracking Operations & Capabilities
Section 804 of the NDAA, outlines the authority of the Secretary of Defense to respond to "urgent operational needs" that are of "vital national security interest" by using a streamlined "rapid acquisition pathway" to "accomplish the urgent acquisition and deployment" of needed capabilities. Such authority may be used to quickly acquire and deploy cyber capabilities in response to cyber attacks.
Sections 842 and 843 of the NDAA, amend the DOD's use of Other Transaction (OT) authority for prototype expenditures, broadening the definition of prototype projects and expanding the DOD's use of OT authority to include funding for ''(A) a proof of concept, model, or process, including a business process; (B) reverse engineering to address obsolescence; (C) a pilot or novel application of commercial technologies for defense purposes; (D) agile development activity; (E) the creation, design, development, or demonstration of operational utility; or F) any combination of subparagraphs (A) through (E).'' The Pentagon's use of OT authority has exploded in recent years, to fund projects that are exempt from federal procurement laws and regulations, with little transparency or oversight. The expanded interpretation of prototype projects will encourage the increased use of OT authority, bypassing any mechanisms for checks and balances. Historically, the Pentagon has used OT authority to purchase weapons systems prototypes with little transparency; however, since the military operation to rollout Covid injections, the Pentagon has used OT authority to bypass procurement laws and rapidly fund and deploy Covid 'countermeasures' under the guise of a so-called 'national emergency.'
In Section 1509 of the NDAA, the Secretary of Defense and Commander of Cyber Command are required to establish an office within Cyber Command to oversee, manage, and execute the Joint Cyber Warfighting Architecture, which includes a framework for integrating DARPA-created cyber technologies into the Cyber Command operations.
Section 1511 of the NDAA outlines the President's power to authorize the Secretary of Defense and Cyber Command to conduct "military cyber activities or operations" should the President determine "that there is an active, systematic, and ongoing campaign of attacks in cyberspace by a foreign power against the Government or the critical infrastructure of the United States."
A pilot program is established, in Section 6713 of the NDAA, that requires the Director of National Intelligence to transition emerging technologies from "promising prototypes or products in a developmental stage to a production stage." Section 6722 of the NDAA mandates that the Director of National Intelligence, the Director of the CIA, and the Director of the NSA assess "whether the intelligence community would benefit from the establishment of a new organization to be known as 'ICWERX'" to assist emerging technology companies in "accelerating the procurement and fielding of innovative technologies" and "provide the intelligence community with greater access to innovative companies at the forefront of emerging technologies." ICWERX "would incorporate lessons learned from AFWERX of the Air Force (or such successor program), the Defense Innovation Unit of the Department of Defense, In-Q-Tel, and other programs sponsored by the Federal Government." In-Q-Tel, known as the CIA's venture capital arm, was created to fund private sector innovation with the goal of integrating new technologies into intelligence and defense operations.
Transitioning U.S. Businesses' Critical Technologies into Major Weapons Systems
In Sections 834 through 835 of the NDAA, the Secretary of Defense is mandated to establish a pilot program to acquire intellectual property and data rights in agreements with start-up businesses for the procurement of software and software-embedded systems, as well as training for the acquisitions workforce in the areas that include "cybersecurity, information technology systems, computer networks, cloud computing, artificial intelligence, machine learning, distributed ledger technologies, and quantum technologies."
In Section 861 of the NDAA, the Secretary of Defense is required to present to Congress a comprehensive strategy to "increase competitive opportunities" for U.S. companies to "transition critical technologies into major weapon systems." The term "critical technologies" defined in this section includes "(A) Biotechnology. (B) Quantum science technology. (C) Advanced materials. (D) Artificial intelligence and machine learning. (E) Microelectronics. (F) Space technology. (G) Advanced computing and software. (H) Hypersonics. (I) Integrated sensing and cybersecurity. (J) Autonomous systems. (K) Unmanned systems. (L) Advanced sensing systems. (M) Advanced communications systems."
In Section 882 of the NDAA, a pilot program is established to provide security clearance to employees of critical technology companies that perform contract work for the DOD. Section 6715 of the NDAA outlines a plan to "expand access by contractors of small emerging technology companies to sensitive compartmented information facilities."
Education, Training, Workforce & University Partnerships
The Institute of Education Sciences (IES) within the Department of Education received $807.6 million from the Omnibus, of which $245 million goes to research and development projects. The IES intends to use at least $30 million of that funding to "incorporate DARPA-like methods into the education R&D infrastructure," to advance and scale up "innovative, cutting-edge practices and tools modeled on the strategies that have been so successful at DARPA," with a particular focus on how "education (and ultimately the workplace) will be transformed by the innovations in artificial intelligence, machine learning, large language models, and data science." The IES has partnered with the National Science Foundation (NSF) on an AI Institute for Exceptional Education with a $20 million grant.
Section 1535 of the NDAA establishes a scholarship program for higher education institutions in "critically needed" areas of cyber or digital technology. Recipients of the scholarship must agree to work on behalf of DOD cyber or digital technology missions for a period that equals the length of the scholarship they received. In Section 1540 of the NDAA, the Secretary of Defense is mandated to assess the feasibility of creating a "civilian cybersecurity reserve corps" to provide the DOD with manpower to "respond to significant cyber incidents." Section 1541 of the NDAA outlines an evaluation of recruitment and retention efforts for employees in cyber positions.
In Section 7104 of the NDAA, the Homeland Security Act is amended to include grants to state and local governments, universities, and non-profit organizations for training in cybersecurity and infrastructure security and to "address the national shortfall of cybersecurity professionals." In Section 7121 of the NDAA, the Director of CISA is authorized to hold an annual cybersecurity competition with cash prizes to determine "the United States Government's best cybersecurity practitioners and teams across offensive and defensive cybersecurity disciplines." Section 7122 outlines an initiative by the DHS to "develop and strengthen the skills of the cybersecurity workforce related to industrial control systems."
Section 6732 of the NDAA mandates that the Director of National Intelligence and the Secretary of Defense "jointly establish a training curriculum for members of the acquisition workforce" to better understand "contracting authorities and procedures for the acquisition of emerging technologies."
In Section 6812 of the NDAA, the Director of National Intelligence is mandated to develop a plan that promotes "intelligence-related engineering, research, and development activities" and an "increased partnership" between universities and the Intelligence Advanced Research Projects Activity (IARPA). Intelligence-based engineering, research and development projects will include artificial intelligence, quantum computing, machine learning and synthetic biology.
International Cyberspace Strategies
On page 1213 in Section 6815 of the NDAA, the Director of National Intelligence is required to produce a plan to operationalize a new Social Media Data and Threat Analysis Center, which is a department designed to consolidate efforts by the intelligence community to partner with Big Tech on social media censorship and data collection, which they deem to be "internet-based foreign malign influence activities."
An assessment and operational plan for all the DOD's cyberspace foreign "information and influence operations" is required in Section 1522 of the NDAA.
Section 1506 of the NDAA outlines a coordinated cyber strategy by the Department of Defense to "align cyberspace operations with foreign partners" and "cultivate operational and intelligence-sharing partnerships." In Section 1551 of the NDAA, the Secretary of Defense is given the authority to establish a pilot program to "provide cyber capabilities and related information developed or procured by the Department of Defense to foreign countries or organizations" if the Secretary of Defense "determines that the provision of such cyber capabilities is in the national security interest of the United States."
Sections 9501 through 9509 of the NDAA outline an "International Cyberspace Policy" to develop alliances that "share common values and cyberspace policies with the United States" and to "advance such values and policies internationally." The program agenda is designed to "strengthen a secure internet architecture" and "encourage the responsible development of new, innovative technologies." Section 9502 of the NDAA establishes a new Bureau of Cyberspace and Digital Policy within the State Department to implement the agency's "diplomatic cyberspace, and cybersecurity efforts." Section 9508 outlines a "Regional Technology Officer Program" designed to "increase the deployment of critical and emerging technology in support of democratic values" and facilitate "the role of critical and emerging technology in advancing the foreign policy objectives of the United States."
Page 1186 of the Omnibus restricts agencies from using their funds to acquire telecommunications equipment from the Chinese companies, Huawei or ZTE, "for a high or moderate impact" information system, as defined by the National Institute of Standards and Technology (NIST). Agencies are also restricted from using funds for acquiring technology developed by China, unless the Secretary of State and other agencies determine that the use of such technology does not have an adverse impact on national security. Page 2001 of the Omnibus outlines a ban of TikTok on all government devices with "exceptions for law enforcement activities, national security interests and activities, and security researchers."
In Section 5513 of the NDAA, the Secretary of State and the Director of National Intelligence are required "to develop and implement a strategy to respond to" China's "covert, coercive, and corrupting activities" in relation to Taiwan, which includes disinformation campaigns, propaganda, and cyber attacks. In Section 6505 of the NDAA, the Director of National Intelligence is required to assess the progress of China in the production of semiconductors by Chinese companies that compete "in the fields of artificial intelligence, cloud computing, autonomous vehicles, next-generation and renewable energy, advanced life sciences and biotechnology, and high-performance computing."
In Summary
In 2023, the defense budget for research and development of cutting-edge technologies reached an all-time high. As the Defense Department requests yet another record-setting budget for research, development and procurement of emerging technologies in 2024, the Pentagon has yet to account for $21 trillion in hidden or stolen funds, as more than 60% of their assets remain inadequately accounted for after failing five consecutive audits. The new 2024 defense budget includes $145 billion for research and development projects, of which $17.8 billion will go to science and technology and $1.8 billion to artificial intelligence.
Meanwhile, revelations of the Pentagon Leak indicate the operation was designed to expand powers for spying on, censoring, silencing and controlling the American population in the name of national security. The leak comes as lawmakers push for the passage of the RESTRICT Act – a bill sold to the public as a national ban on TikTok but has been rightfully labeled as the 'Online PATRIOT Act,' which would allow the federal government unrestricted access to spy on Americans' online data from phones, computers, gaming consoles, security cameras, payment applications and more, while imposing severe criminal penalties for using VPNs. A separate bill advanced through the House Foreign Affairs Committee, known as the DATA Act, goes beyond banning TikTok, using broad language aimed to deter foreign adversaries while further restricting Americans' financial transactions and access to information.
We have the power to stand against this tyranny by pressuring lawmakers to vote against out-of-control federal budgets and dangerous legislation like the RESTRICT Act.  Contact information for House and Senate representatives can be found here and here. In fact, the Federal government doesn't have the authority under the Constitution to even pass such legislation. They have been operating so far outside the law for over a century and it's time that people education themselves on the Constitution, as well as their state constitutions, and recognize that we are the ones with the true power, and states have sovereignty over the Federal government. They have gone so far as to "authorize" Presidents to issue privileges and immunities to international organizations, dating back to 1945, which goes completely against the Constitution and allows these organizations to operate entirely outside the law.
If left unchecked, emerging technologies developed under a swelling defense budget will continue to be weaponized against Americans to expand the surveillance state under the guise of national defense. With billions in funding pouring in, these weaponized emerging technologies are converging to form a control grid over the masses. It is time to break free from the digital panopticon that surrounds us and drain the flood of funding to digitally enslave the global population.
Read Funding the Control Grid Part 3: The Food Framework


Subscribe to Corey's Digs so you don't miss a Dig!