Voter Fraud Claims Add To Election Fever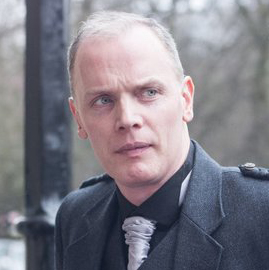 By James Fitzgerald
There have been a flurry of articles about ballot fraud in the run up to the November elections, including several tweets by President Donald Trump on the matter. But what is the evidence for the tampering with or binning of voting slips and how widespread might it be?
An explosive video featured on Fox News' Hannity show by James O'Keefe appeared to show the purchase of a ballot from a Somali man living in Minnesota. The secretly filmed footage goes on to show several Somalis making allegations related to the scheme, with one former "co-worker" of Ilhan Omar claiming that the Representative for Minnesota's 5th congressional district was directly involved in the fraud.
"Nobody would say that Ilhan Omar isn't part of this," said Omar Jamal, chairman of the Somali Watchdog Group. "Unless you're from a different planet, but if you live in this universe, I think everybody knows it."
"Your focus is winning. No matter what you do, you ignore the rules and regulations," Jamal told Project Veritas. "There's no moral and ethics here. It's just, the end will justify the means."
Jamal claims that Ali Isse Gainey, a staffer for Omar, oversees the vote-buying scheme on the ground, where operatives will accompany Somali residents to the voting booth and do the actual voting for the person.
The millions of dollars being spent on influencing the immigrant vote — which could number 100,000 people — is, according to Jamal, designed to sway the vote enough to make a difference for the Democrat politician. "The techniques that he [Ali Isse] uses to exchange money for votes — that's not a secret. Everybody knows about it. $200, $300 per ballot received," he said.
Another source on the video says: "She's [Ilhan Omar] the one who came up with all this [pay-for-vote]."
Minneapolis Police announced earlier this week that they would be investigating the "vote harvesting" claims made against supporters of Rep Ilham Omar. In a tweet late on Monday, they said: "The MPD is aware of the allegations of vote harvesting. We are in the process of looking into the validity of those statements. No further information is available at this time on this."
President Trump tweeted the Project Veritas video, with the words: "Rigged Election!" He earlier tweeted: "This is totally illegal. Hope that the U.S. Attorney in Minnesota has this, and other of her many misdeeds, under serious review??? If not, why not??? We will win Minnesota because of her, and law enforcement. Saved Minneapolis & Iron O Range!"
According to the Gateway Pundit, Ilham Omar's second highest donor, Basim Omar Sabri, is a convicted felon who regularly raises funds for Hamas.
This news came as reports surfaced about Brooklyn voters receiving absentee ballot envelopes with incorrect names and addresses. Voters in Queens received mail-in ballots for the presidential election marked for military use, despite never having served in the armed forces — raising the prospect that those votes could be challenged in court if used in the election.
Steve Drazkowski, a Minnesota State Representative, told political blogger Michelle Malkin that he went to Project Veritas with information on election fraud after reporting it to the FBI. "I was not convinced that they were going to do an investigation … the only other organization that would do this and bring it to the surface was Project Veritas."
Two separate affidavits filed at the Texas Supreme Court on Monday formally accused Joe Biden's political director in Texas of helping to run an illegal ballot-harvesting operation.
Journalist Patrick Howley of National File reported that "two private investigators, including a former FBI agent and former police officer," testified under oath that they had video evidence, documentation and witnesses to prove that Dallas Jones and his associates were hoarding mail-in and absentee ballots and ordering operatives to fill the ballots out for people illegally, including for "dead people, homeless people, and nursing home residents", in the 2020 presidential election.
The affidavits are part of a class-action lawsuit filed by citizens against Harris County and the state of Texas.
The "integrity of the election" was one of six topics at the first presidential debate between Trump and Biden on Tuesday. The President has recently made references to problems with mail-in voting across eight states, after the expansion of mail-in ballots during the Covid-19 pandemic. CNN stated that he was making misleading and false claims about fraud related to voting, "incorrectly tying the rejection of mail-in ballots to fraud, and exaggerating the impact of isolated instances involving problems with small numbers of ballots".
His critics say that Trump has failed to address other election threats, such as interference by Russia "to denigrate Biden".
A major US provider of software services to state and local governments last week confirmed that it had been subject to a ransomware attack, which also raised concerns over the security of voting systems ahead of the election. Tyler Technologies of Plano, Texas, told its clients that an unknown intruder had compromised its phone and information technology systems. Tyler provides software services to local and state governments across the country for everything from jail and court management systems to payroll, human resources, tax and bill collection, and land records.
Last week, Kayleigh McEnany, the White House press secretary, said that police in Greenville, Wisconsin, found mail in a ditch that included absentee ballots. She also said that Trump ballots were found in Pennsylvania.
Several media outlets reported over the weekend that about 1,400 voters in Virginia got two absentee ballots mailed to them. Elections officials in Fairfax County told the Washington Post that a "printer problem" led employees to mistakenly mail two ballots to voters. The Recipients were told to destroy the second ballot.
Jean Brennan of Leesburg, speaking to Fox5, said: "This is what [Trump's] concerned about and I am too."
A case of double voting in New Hampshire is being prosecuted by the state's attorney general, Gordon MacDonald. Vincent Marzello of West Lebanon, NH, was arrested and charged with Felony voter fraud for voting twice during the 2016 general election. The New Hampshire Democratic Party appointed the double voter, Marzello, also known as "Helen Ashley," as an election inspector for the 2020 election under his female alias.
It seems that claims of ballot rigging and harvesting will not go away in the run up to presidential elections in November. But will political correctness and obfuscation get in the way of prosecutions and remedial action?