Is A Full-Time RV Lifestyle Right For You?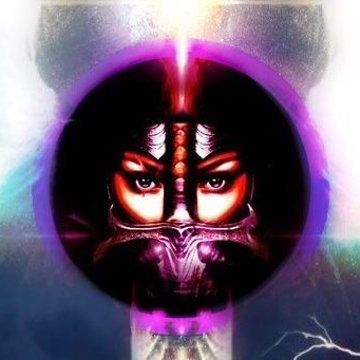 By The Sharp Edge
Since the onset of Covid-19, many Americans are re-evaluating their lifestyles in search for ways to live freely from debt and government overreach.  The influx of lockdowns, mandates, inflation, and 'woke' agendas since the plandemic have caused many to crave a simpler way of life in which they can focus on the things that truly matter.  The rising costs of food, gas and housing have prompted buyers to contemplate a shift in their lifestyles that they may have never previously considered.  Following the emergence of Covid-19, the employment landscape has changed as well. Many Americans have found ways to work from home, untethered from the restraints of job sites and offices.  With all things considered, naturally more Americans have chosen the daily life of full-time RVing.  What are some of the challenges these full-time RVers face and how do they overcome them?  More importantly, is the full-time RV lifestyle right for you?
RV & Remote Working Statistics
2021 was a record-breaking year for new RV shipments, reaching a total of 600,240 (nearly 170,000 more than 2020).
Shipments of new RVs for 2022 are on track to be the second best year on record, down 8.4% from 2021, with projections reaching a total of 549,900 by the end of 2022.
About 11.2 million households own an RV, split nearly evenly between groups over 55 and under 55.
There is a notable growth in RV ownership for 18- to 34-year-olds, representing 22% of the total market now.
Approximately one third of RV owners surveyed are first-time buyers.
Full-time RVers make up only 1.5% of the total RV owners. Only 35% of full-time RVers are over age 55, and less than half (43%) are retired.
About 4 out of 10 workers are currently working from home part of the time or fully.
Of those surveyed who have remote-capable jobs – 24% expect to work exclusively from home for 2022 and beyond.
Full-Time RV Living Challenges & Solutions
The thought of leaving your troubles behind and exploring the great outdoors might be tempting, but the reality of full-time RVing is much different. Making the move to radically change your standard of living, from a 3 bedroom home in the suburbs to a 2 bedroom travel trailer, should not be taken lightly. There are several challenges full-time RVers face, which should be considered, before making that big decision. Even considering the rising expenses, many full-timers will say they're saving money, compared to the costs of living in a home. The difference in cost will vary for each household. The only way you will know if camping full-time is worthwhile for you will be to draw up a detailed cost comparison that is specific for your situation.
Cost of RVs
The cost of RVs, like most things, has skyrocketed since 2020, driven by booming demand and supply shortages. Like the housing market, RVs have reached peaks that we've never seen before. Since Covid arrived, some homeowners have chosen to sell their homes, pay off debts, and buy a camper to live in with their profits. However, the vast majority of RV buyers are not full-timers, and many people have opted to finance their rigs. The price of an RV can range widely, from the comparative costs of a car to the costs of a home. As the economy continues to make a drastic downturn, it is expected that many RV owners, who consider their rigs to be a luxury item, may sell their RVs to eliminate some debt. A surplus of used RVs may go up by the end of 2022 or into 2023, which could drive used RV prices down. New RV sales have been projected by the RV industry to slow down in the later part of 2022. In short, now may not be the best time for most people to accrue more debt or buy a new RV. Later in 2022, or perhaps 2023, may be more of a buyers' market. For those who are considering buying an RV, now is a smart time to create a financial plan, eliminate other debts, and save up.
Cost & Availability of Trucks
Along with the cost of buying an RV, there are many other costs associated with the camper life. If you plan to pull a travel trailer, you will need to make sure that you have a truck with a towing capacity that can handle your trailer when it's fully loaded. Like RVs, the cost of trucks has exploded, with new and used trucks breaking records for price increases over the past 2 years. Many have complained about the short supply of trucks on the market. It's a little early to tell if rising gas prices will slow down the sales of trucks, which may drive the costs down. As with RVs, some truck owners may choose to sell their trucks to eliminate debt in this economic climate. This may, in time, add more supply of used trucks on the market.
Camping Fees & Availability
The surge in campers on the road over the past couple of years, has created a shortage of available RV campsites – especially on the weekends. Full-timers have noticed price increases for campsites, as well as the need to plan well in advance. To keep costs down, full-timers often choose to boondock or join memberships that provide RV sites without camping fees. Not all rigs are set up for boondocking; so, it's important to consider the added cost of equipment necessary to camp without hook-ups.
Cost of Gas & Propane
Some full-time RVers stay in one place year-round, while others choose to roam. The cost of gas has also shot up, prompting nomadic campers to alter their travel plans. While on the road, there are some tips to use your fuel more efficiently, such as: keeping your tires inflated, keeping your vehicle maintained, going slow and easy, using cruise-control, and using the air-conditioner sparingly. Also, some of the bigger gas stations will allow you to use their dumping stations for free if you fill up with their gas. The cost of propane has increased 19% since the start of 2022, but fortunately, there are plenty of options for reducing propane usage by utilizing alternative ways of heating and cooking.
Budget for Maintenance, Insurance & Roadside Assistance
Another aspect of RV living that should be considered is the cost of maintenance. RVs are notorious for their upkeep and maintenance costs. Full-time RVers should set aside a budget for monthly maintenance expenses. Having spare parts, like hoses, on hand is also worthwhile in case of emergencies. It's best to have some maintenance skills and tools in order to do most repairs yourself. Of course, insurance is another expense to consider. Insurance costs will range based on the type of rig and your state; so, it's important to consider this expense before making an RV purchase. Roadside assistance is a great option to consider for peace-of-mind while on the open road. Your RV dealer or your RV insurance company may offer a roadside assistance package.
Internet Equipment & Reliability
For those who are considering working remotely from an RV, internet reliability is a must. Full-time campers who work from home often gripe about the troubles of spotty internet. Some campsites will have stronger internet than others, while some campsites may have no internet at all. If internet is essential for you, then planning your destinations ahead of time is highly recommended. There are numerous camping apps and websites to find a campsite that fits your internet needs. There are multiple devices to help improve internet availability and quality such as: WiFi boosters, Mifi devices, and cell phone boosters. Having all the equipment necessary to work online from your RV can get pricey. Some employers may offer Mifi devices to their employees who work remotely. Do your own research to find what works best for your situation.
Downsizing
The amount of downsizing required to move from a home to an RV may come as a bit of a shock to most. Though some RVs have more storage room than others, no matter which RV you choose, it will involve efficiency and minimalism. It is important to take an inventory of the things that are absolutely necessary to bring and ask yourself if you are willing to get rid of the rest or budget for additional self-storage. Some items may have sentimental value, but simply aren't practical for RV living. While the indoor space may be limited, the outdoors are boundless. Part of the RV lifestyle is incorporating the outdoor space into your living area. Many RVers will say they spend the majority of their time during the day in the great outdoors.
Homeschooling Kids & Activities For Families
For RVers with families, there is also the need to plan for homeschooling and activities. Some full-time RVers have chosen the roadschooling or unit study approaches for their children. Networking with other families that homeschool their children on the road may give you more insight as to how it works. Finding activities for the kids can be expensive, but websites that provide campsite locations will often list nearby sightseeing and activities. State parks or museums tend to be the most affordable activities for limited budgets. Full-time families often find that involving their children in the daily routine of RV homelife can be rewarding. The kids enjoy being part of the team and learning about everything from RV maintenance to balancing a budget and planning the next destination.
The full-time RV lifestyle isn't for everyone, but for some it's a way to be free from debt, government overreach, and societal chaos. Moreover, many full-time RVers find the simple life, surrounded by nature and loved ones, to be deeply satisfying. If you are considering living in an RV, it is important to take your time and do your research, including a budget and itinerary. Consider doing a search of "Full Time RV Living" groups on Facebook (where most of them are located) or other social media sites, where you have a platform to ask people about their experiences – the good, the bad and the ugly. More importantly, talk with your loved ones who will be coming along for the ride and gauge their commitment to a radical transformation in their lifestyles. Stay grounded in the reality of what a full-time RV lifestyle really means, and if it's right for you, then go chase your dream.