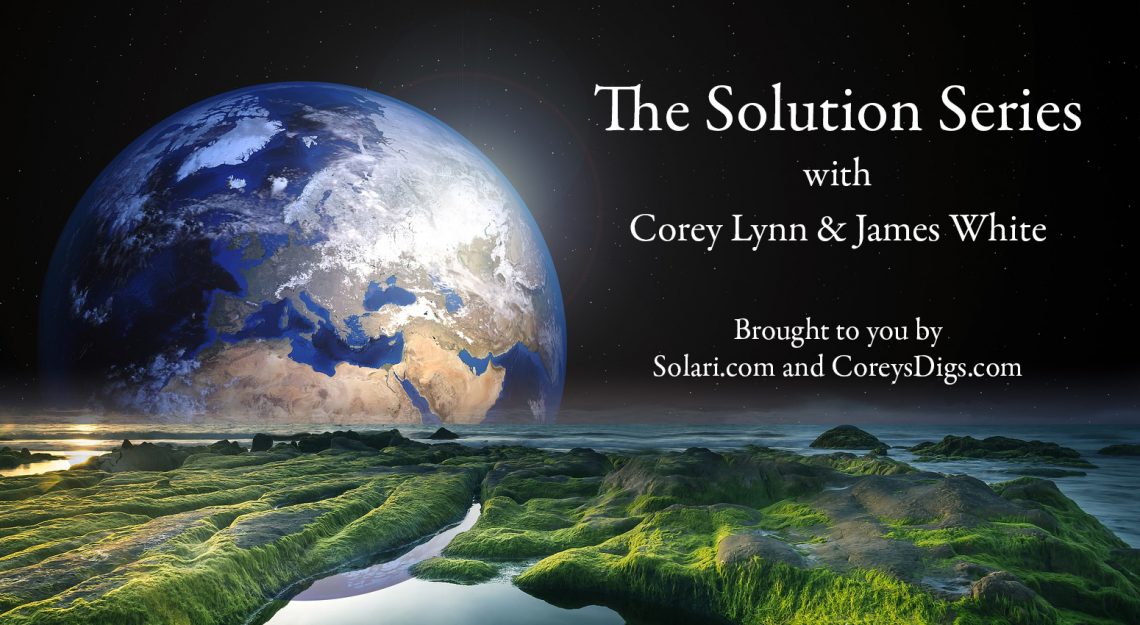 Subscribe To The Solution Series
Welcome to The Solution Series with Corey Lynn and James White – Exclusively Available on Corey's Digs and The Solari Report!
We are producing 24 episodes to bring you solutions, resources, and tools from brilliant individuals. We are focused on areas such as food resources and how-to, local community building, survival and preparedness, alternative resources, wellness and healthcare, financial tips, and so much more. This is all about solutions, not problems, so get in here!
The first episode is FREE and premiered Thursday, August 11th!
We will also have a Resource page that will be added to on an ongoing basis, to provide you with more great resources and tools.
In addition to the one-year access to all 24 episodes, we offer bonus packages for those who graciously add a donation. You can review each membership level bonus package below.
Get Bonus Items with One-Year Access Subscription + Donation!

Select Your Membership Level
Level
Price
One-Year Subscription
$60.00 now.
Membership expires after 1 Year.
Select
One-Year Subscription + $50 Donation Bonus Pkg
$110.00 now.
Membership expires after 1 Year.
Select
One-Year Subscription + $100 Donation Bonus Pkg
$160.00 now.
Membership expires after 1 Year.
Select
One-Year Subscription + $250 Donation Bonus Pkg
$310.00 now.
Membership expires after 1 Year.
Select
One-Year Subscription + $500 Donation Bonus Pkg
$560.00 now.
Membership expires after 1 Year.
Select
One-Year Subscription + $1000 Donation Bonus Pkg
$1,060.00 now.
Membership expires after 1 Year.
Select