Teachers Unions Support Guillotines, Strikes and Closures Over Children's Welfare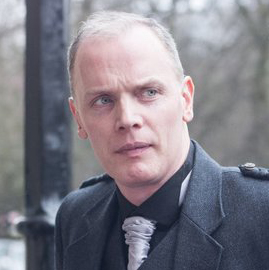 By James Fitzgerald
Americans are sometimes accused of ignorance over history and geography beyond their own shores. It was no different last week, after the Chicago Teachers Union tweeted support for a protest outside Jeff Bezos' home, where an effigy was placed in a guillotine. However, any history teachers among them might have pointed out that the French Revolution ended up turning on its leaders.
The protestors, who were virtue signaling for a $30 minimum wage outside the house of a man who reputedly earns $4,000 a second, clearly had violence on their minds.
The CTU tweet stated: "We are completely frightened by, completely impressed by and completely in support of wherever this is headed. #solidarity."
The group describes itself as "caring, united, democratic", but their explicit support for depictions of violence are anathema to wholesome traditional school values. A perusal of the comments under that tweet would suggest that many members do not share the vitriolic zeal.
Last week Forbes reported that Bezos' wealth had surpassed $200 billion, following Amazon's bolstered revenues as pandemic-tied shoppers flocked online.
Chicago Teachers Union Local 1, a collective bargaining body for Chicago's teachers, have also been associated with the "Black Lives Matter" protests in the city. A "pinned" tweet states: "Cancelling the CPD contract and defunding the police, which either the City or Chicago Board of Ed has the authority to do, would free $33 million to be reinvested in at least 300 counselors, restorative justice coordinators and social workers for every school in the district."
In July, the CTU and some other teacher groups signed up for the "safe schools" plan, which set out various demands to be met before teachers would return to classrooms during Covid conditions. This group, which calls itself Journeys for Justice Alliance, has campaigned for a moratorium on school privatization, 25,000 sustainable community schools, an end to zero tolerance policies in public education, and an end to standardized tests in schools.
Catholic schools in Chicago announced earlier this month that they would reopen classes with a hybrid model, but the CTU threatened to strike and Mayor Lori Lightfoot gave in to their demands. Mayor Lightfoot now says public schools will not open for in-person learning until the presidential election at the earliest.
The Catholic archdiocese has cited a recent survey that suggested a majority of Catholic parents want their schools to reopen with in-person learning. The archdiocese says it has consulted with the Centers for Disease Control to formulate safety measures, such as masks for everyone over the age of 2, temperature checks and limited interactions, but some teachers have complained about being pressured by the union. The diocese's flexible approach in order to get children back into classrooms has been resisted by the CTU, who have asked for additional "hazard" premiums.
Across the country, many parents are avoiding a return to public schools and instead enrolling their children in private and parochial schools to get them back in the classroom environment.
Unions such as the CTU now face the prospect of private schools reopening while successfully containing Covid-19, while public schools remain hampered by union demands.
They have also pushed for an additional hour of every school day for teacher prep time and professional development during time normally devoted to real-time teaching. After hailing the remote-schooling condition at the start of the lockdown as a victory, the CTU now wants danger money for teachers who enter an empty classroom, though they have yet to clarify what specific hazards classrooms now present.
The Chicago Teachers' Pension Fund report from 2019 lists Amazon Inc as its second biggest domestic equity holding. It seems bumper profits can soothe political angst under certain circumstances, and while tucked away on page 69.
This union, and all the others that align themselves with violence and disorder, might take a history lesson from China — where, during the Cultural Revolution, students turned their zeal on the intellectuals and teachers of the day, who faced humiliation and beatings. By aligning itself with violent protests, the CTU puts itself on a war footing — but it shouldn't forget that its members are on the frontline.
Over in Florida, Governor Ron DeSantis and Education Commissioner Richard Corcoran have been in a legal tussle with teaching unions over the education commissioner's July 6 emergency order requiring schools to reopen five days a week in August or risk losing state funding. On Friday last week, as reported in the Orlando Weekly, they were given a boost by a Tallahassee-based appeals court, which suspended a Leon County circuit judge's ruling that said a state mandate for schools to reopen this month amid the pandemic was unconstitutional.
Judge Charles Dodson twice last week sided with the Florida Education Association and the Orange County teachers union in lawsuits challenging Mr. Corcoran's order to open schools for in-person learning. The unions had argued that Mr. Corcoran's order violated the Florida Constitution's guarantee of "safe" and "secure" public schools.
Meanwhile, New York's teacher unions are paving the way for strike action to prevent schools from reopening. The United Federation of Teachers has told its members that they can vote this week to approve the work action. It has asked each public school to submit a plan of action this week, which will be put before the delegate assembly.
New York City teachers have not been on strike for nearly 50 years, and such action is far from certain. The posturing will, however, put pressure on Mayor Bill de Blasio to delay the scheduled return to in-person classes on September 10, something that teachers and principals have been clamoring for.
As data from the Centers for Disease Control increasingly undermines the original death tolls from Covid and its likely impact on health, struggling parents are left to juggle work commitments and homeschooling for their children. For single parents, the choice of food on the table or remote lessons is becoming stark.
The California Supreme Court has asked Governor Gavin Newson to respond to lawsuits, filed by a coalition of parents, private schools, a charter school and the Orange County Board of Education, seeking to enjoin his orders that bar schools opening for in-person learning.
"By closing the schools of California to in-person learning, he [Newsom] is creating havoc for parents and children," attorney Robert Tyler told the California Globe. "The California Constitution requires that all children receive an equal education. Our position is that he is creating an unequal burden on economically disadvantaged families."
One writ petition filed by a group of private schools says that the policy discriminates against them because they do not receive state funding that makes online learning possible. It also says that the closure order violates the California constitution and the United States Constitution because of its "interference with petitioners contractual rights".
One union — the American Federation of Teachers' super PAC, AFT Solidarity — was planning to pay $180,000 to run a commercial criticizing President Trump during the Republican National Convention. Fox News allegedly refused to run the ad after raising questions over its accuracy. The ad alleged that Republican leaders failed to provide educators with enough personal protective equipment and effectively devise a safe re-opening strategy for schools.
Where does this hyper political agenda and grandstanding leave teachers in its ranks who wish to have a plurality of views? Now might be the time to break ranks with unions that seek to capitalize on crisis after crisis to further their sometimes contradictory, and now disturbing ambitions in Chicago. If the latest tweet is a gauge, then targeted hate campaigns against individuals are firmly on the chalk board. Parents and students may think this has crossed the line.
Certain types of revolutions have a tendency to turn on their participants. It's what you might call learning the hard way.