Compelling Testimonies from Covid Whistleblowers
Nothing pierces through the propaganda like the power of thousands of personal testimonies from Covid whistleblowers. More Covid truth-tellers, who have worked on the frontlines or had adverse reactions to the Covid jab, are coming forward every day to reveal their experiences. View some of their compelling stories here.
Medical Professionals Speak Out
America's Frontline Doctors Held a White Coat Summit on Their 1 Year Anniversary
Since their foundation at the height of Covid-19 in 2020, America's Frontline Doctors has been growing exponentially in numbers and strength. Doctors from around the world have come forward to stand in unison with the organization in order to bring vital information to the people on life-saving early treatments as well as the dangers of the Covid jab. On their 1-year anniversary, America's Frontline Doctors held a White Coat Summit in which doctors came forward with their personal testimonies and professional analysis of the pandemic and vaccine campaign.
Canadian Doctor Faces Smear Campaign After Sharing Covid-19 Vaccine Adverse Reaction Concerns
In a radio interview, viro-immunologist Byram Bridle, disclosed explosive information about the Covid-19 jab and its connection to heart inflammation. He explained that data received by FOIA request from a Japanese regulatory agency uncovered a biodistribution study. The data showed that the vaccine gets distributed throughout the body, potentially causing serious adverse events. After disclosing this information to the public, Dr. Bridle was subjected to major push-back from the authorities, and a smear campaign to discredit him for speaking out. He came forward to talk about the newly discovered data as well as the campaign to silence and discredit him in a Parliamentary press conference weeks later.
Canadian Nurse Speaks Out About Adverse Reactions in Her Hospital
Erica Beardsley was a nurse in Quebec for 11 years before leaving her position due to the Covid jab mandate. She stated that she witnessed elderly people being restrained and vaccinated against their will. Beardsley added that she also witnessed "a lot of people dying of heart attack shortly after taking the vaccine" and "miscarriages at full-term" four to five days after receiving the jab.
Dr. McCullough: Covid Vaccines Have Already Killed Up to 50,000 Americans, According to Whistleblowers
Dr. Peter McCullough, who practices internal medicine and cardiology, has seen many patients who have suffered from adverse reactions to the Covid jab. He has written medical papers on his great success in the prevention of hospitalization form Covid-19 through early treatments. Based on his patients' experiences and his scientific research of both the pandemic and the vaccine, McCullough has concluded that there are two phases of this bioterrorism campaign. In an interview with German trial lawyer, Reiner Fuellmich, Dr. McCullough explained, "The first wave of the bioterrorism is a respiratory virus that spread across the world and affected relatively few people—about one percent of many populations—but generated great fear." McCullough added, "What we have discovered is that the suppression of early treatment was tightly linked to the development of a vaccine, and the entire program—and in a sense, bioterrorism phase one— was rolled out, [and] was really about keeping the population in fear, and in isolation preparing them to accept the vaccine, which appears to be phase two of a bioterrorism operation." McCullough estimates that there may be up to 50,000 deaths of Americans due to the vaccine, according to whistleblowers.
Family Care Physician Speaks Out About the Suppression of Life-Saving Treatments, Under Threat of Losing His License
Under threat of losing his license, Dr. Patrick Philips, a family physician, spoke out about the suppression of life-saving medications for patients with Covid-19. He stated in a Parliamentary press conference, "I made a decision to myself…that I could not live with myself, if I have a patient sitting in front of me who has Covid-19 and they can't breathe, or they're at high risk of being hospitalized or dying, I can't just stand in front of them, knowing what I know…and not give this [Ivermectin] to my patients." Dr. Philips added, "I know there is something going wrong, and I knew that I needed to speak out, no matter what the college does to my license."
Occupational Therapist in Hawaii Tells All About the Medical Fraud That He Witnessed
Abrien Aguirre was an Occupational Therapist who worked on 3 Covid units. He witnessed medical fraud taking place with terminally ill patients who died and were mis-labeled as Covid deaths. Since the roll-out of the vaccine, he witnessed 32 elderly patients who passed away immediately after taking the Moderna vaccine. He stated, "I've seen more people pass away from the vaccine than I have on Covid units, which is really weird."
"The [COVID] Vaccine is Full of Sh*t" – Health and Human Services Whistleblower Goes Public
Registered Nurse, Jodi O'Malley, disclosed to Project Veritas the inside conversations at her federal government facility. She recorded her HHS colleagues frankly discussing the adverse events and failures of the Covid vaccine. Dr. Gonzales stated, "They are not reporting…Because they want to shove it under the mat." The same doctor later stated, "the government doesn't want to show that the darn [COVID] vaccine is full of sh*t."
"These Patients Deserve to Be Heard" – VAERS Whistleblower
Deborah Conrad detailed her experience working as a hospitalist physician's assistant while her hospital showed a complete disregard for reporting adverse events from the Covid vaccine to the VAERS vaccine injury reporting system. According to Deborah, her mission to report all the suspected Covid vaccine-related injuries to the VAERS system became a full-time job. She was met with resistance by the hospital administration for following the law required by healthcare providers to report such injuries. Deborah Conrad provided her detailed testimony, supporting documentation, as well as recorded phone calls in this Highwire exclusive expose of the VAERS Scandal.
"They Don't Want to See People Like Us" – Healthcare Workers' Adverse Reactions
Three healthcare workers shared their emotional testimonies of adverse reactions they endured days after receiving Covid jabs. While serving on the frontline during the Covid vaccine rollouts, they observed a complete denial from the medical community as the number of vaccine injured patients swelled.
"We Got Them! Fact Check This!" Attorney Thomas Renz Provides Medicare Whistleblower Testimony and Documentation
America's Frontline Doctors Attorney, Thomas Renz, provided new details on information obtained by a computer programmer whistleblower with access to Medicare and Medicaid data. The data disclosed indicates that over 45,000 people have died from the Covid jab, according to the Medicare Tracking System. Renz explained, "Not only do I have the screenshots, I have the algorithm that was used to analyze the raw data, and I have everything else. Fact check that!"
Victims Come Forward
Covid Shot Adverse Reaction Compilation
Watch the testimonies of real people who have experienced major adverse events since receiving the Covid jab. Thousands of victims are crying out about their experiences. They simply want their voices to be heard.
Denver Police Officer and Father Takes the Mandated Covid Jab and Cannot Walk
As a 7-year veteran of the Denver Police Department, Jose Manriquez received a Covid vaccine under the mandate of the City of Denver. Since he took the jab, Manriquez has suffered from severe tremors and pain in his legs. He took the jab in order to maintain his position at the Denver Police Department but has been unable to work since, due to his debilitating adverse reactions.
Eric Clapton Speaks Out About "Pain and Agony" From Covid Vaccine
Musician Eric Clapton came forward about his experience after receiving the Covid jab. He detailed the "pain and agony" that left him unable to use his hands or play the guitar for weeks. He added that the jab damaged his immune system as well. Clapton believes that there are many others like him who are afraid to speak out over fears of reprisal. He finds the level of coercion regarding the Covid jab to be deeply disturbing.
In Remembrance: Victims of the Covid Vaccine
Countless heartbreaking stories of victims from the Covid jab are rising to the surface across America, despite every attempt to silence them. Hear the stories of a small fraction of these victims who have died or suffered from major adverse reactions.
Mandated Medical Worker Has Both Legs Amputated After Jab
After her second mandated shot, medical worker Jummai Nache, experienced extreme adverse effects. Her body became riddled with blood clots. She ultimately had both legs, a hand, and three fingers amputated due to the severe blood clots. She had no pre-existing conditions. Her husband explained, "We want to know what really happened to Jummai and probably it will also happen to other people."
NCAA Golfer Has Severe Adverse Heart Condition Due to COVID Vaccine, Speaks Out Against Vaccine Mandates
Golfer and honor student for the University of Tennessee, John Stokes, experienced heart complications days after receiving his second Covid jab. He was diagnosed with myocarditis, a serious heart condition. "It's really not being reported or addressed, and it is a serious issue that we should all be informed about before making this decision. It isn't right for people to be forced to take the vaccine because there are actual side effects like this that could happen to you. And the NCAA should not mandate student athletes to get the vaccine because of what could happen to so many fellow student athletes."
Patient Asserts Sudden Neurological Disorder Caused by COVID Vaccine
Kevin Street experienced severe adverse reactions to the Covid jab almost immediately after his first shot. Days after receiving the jab, he collapsed. Since then, he has suffered from "functional neurological disorder", which has affected his ability to walk and think clearly. Kevin has been plagued with pain and suffering for months, yet it has been difficult to find any doctor willing to file an adverse events report.
Personal Testimonies of Adverse Reactions from Israeli Citizens
The Testimonies Project was created as a platform to allow the citizens of Israel to make their voices heard about their severe adverse reactions to the Covid jab. Due to the media censorship, their voices have been silenced. Many are afraid to speak out due to fear of retribution. Here are some of the brave voices who chose to speak out.
Senator Ron Johnson Forum on Covid-19 Vaccine Adverse Reactions
On June 28, 2021, Senator Ron Johnson held a forum for patients who had received the jab and experienced major side effects. "What's been happening over the last year and a half is people that are trying to tell the truth, people that are trying to get answers, are having a hard time getting their truths communicated without being vilified, without being ridiculed, without being censored." After the vaccine roll-out, groups of patients who experienced adverse events began to grow and communicate with one another on social media and websites. They reached out to the CDC, the FDA, the White House, the media, politicians, and the drug companies, but received no responses. During the forum, several patients and family members shared their horrific experiences.
"We Are Part of the Largest Pharmaceutical Experiment Ever Conducted on Humankind"– FDA Open Public Hearing Session
FDA Consumer, Kim Witczak, eloquently laid out her objections to the booster shot strategy during the FDA's Open Public Hearing. "From the beginning of the pandemic, the goal posts keep changing. It makes you wonder if the current vaccination strategy is working," she stated. "At what point will enough be enough? At the end of the day, can we really vaccinate our way out?" she added. Despite the objections presented during the open hearing, the FDA announced their authorization, under EUA, of Pfizer Covid-19 booster shots for certain populations on September 22, 2021.
Corey's Digs hosts an extensive list of Covid Resources containing medical, legal, forms, letters, job boards, and information you may find helpful.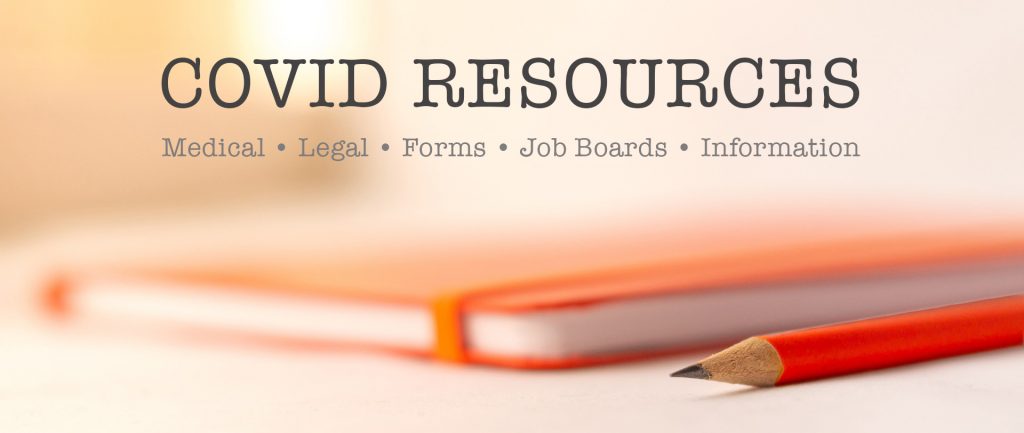 Subscribe to Corey's Digs so you don't miss a Dig!