Extraordinary Solution for Women Veterans in Crisis
This is the beginning of something extraordinary for the forgotten women veterans and their children. Hope is on the horizon, with an incredible group of individuals, working together to facilitate a community-based, comprehensive therapeutic campus – the first of its kind in the US.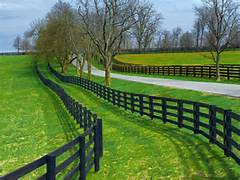 Expansive views across 350 acres of natural woods and pastures, is the opening scene as one enters Whispering Oaks Ranch – far different from that of a VA center or institutional facility. Whispering Oaks Ranch pilot program is the first-in-the-nation campus to provide unique services for women veterans suffering from the combination of PTSD, military sexual trauma (MST), opioid and substance addictions, homelessness, despair, and suicidal actions. A resounding 70% of the 600 veteran lives lost to suicide each month, are not receiving government or VA services. This has created a sense of urgency for women veterans to have a safe place to receive the care they need.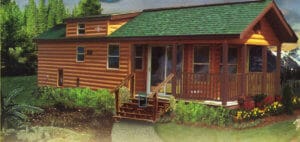 Unless people come from a Military family, most are not familiar with the reality of what is happening to veterans when they return, especially with women. Astoundingly, 1 in 4 women are sexually assaulted while serving their country, many of whom were raped. Suicide rates for female veterans is 250% higher than civilian women, and they are the fastest-growing segment of the homeless veteran population. When these women return, they are suffering from a great deal of mental health challenges, and oftentimes have children to care for. Whispering Oaks Ranch is the first of its kind, to not only provide full mental health services with transitional housing, but child care as well. In fact, the features of this campus are unlike anything else out there for women veterans. Whereby, there are numerous programs available for the men, the women are very underserved, and there are currently over 1.5 million female veterans under the age of 65.
Women Veterans In Crisis is the non-profit organization working diligently to bring Whispering Oaks Ranch to life in Ocala, FL, as a pilot program, with the hopes of developing additional campuses throughout the country. They intend to go before Congress in early 2019 to obtain Federal funding, and already have local support from Marion County, FL. They are seeking the support of patriots to rally for this great cause in bringing awareness to women veterans' challenges, so they can be provided with the help they deserve. It is important to note that WVIC has implemented non-disclosure agreements, used extensively to control any possible commercialization of the ranch. The WVIC's focus is on helping women veterans and their families, with this motto in mind: "A homeless lifestyle of hunger, desperation and suicide for our veterans is simply not acceptable!"
Women Veterans in Urgent Need of Assistance

Female veterans are the fastest-growing subgroup of veterans, as well as the fastest-group of the homeless veteran population. From 2016 to 2017, the number of homeless female veterans increased by 7%, compared with 1% for their male counterparts.
In a 2013 report titled 'National Resource Center on Justice Involved Women: Responding to the Needs of Women Veterans Involved in the Criminal Justice System', by the Bureau of Justice Assistance U.S. Department of Justice, the number of women that experienced sexual assault or rape, are alarming.
A 2011 review of 37 studies on trauma among women veterans found that during the course of military service an estimated 30-45% of women experienced military sexual trauma (MST). In another review of the literature, researchers found that up to 33% of women studied, experienced rape or attempted rape, and up to 84% of women experienced sexual assault or harassment while on active military duty.

A recent estimate for lifetime prevalence of PTSD among women veterans is 27%, as compared to 10-12% among civilian women.  MST survivors are also 2-3 times more likely to attempt suicide or engage in self-harm than individuals who did not experience MST.
It is well known that there are solid barriers in place to receiving VA care, making it very difficult for female vets to find relief from symptoms of post-traumatic stress, military sexual trauma, and other service-linked mental health disorders. What's worse, is there are no community-based, comprehensive mental health programs in this country. Despite the fact that there are numerous programs for men, there are no comprehensive programs for women veterans.
The Military Times reported on June, 2017 that a survey from 4300 IAVA members showed 58% of them have lost a veteran to suicide, and nearly two-thirds said they know one who attempted. Among those IAVA members (Iraq and Afghanistan Veterans of America), 82% said they have received some health care services through the VA, which is a stark contrast to the roughly 40% of veterans nationwide receiving care.  From 2001 through 2014, the suicide rate among women veterans increased to a greater degree (62.4%) than the suicide rate among male veterans (29.7%).
Congress is fully aware of the systemic barriers to VA care, as well as the high suicide rate with veterans, and on January 9, 2018, President Trump signed an executive order for 'Supporting Our Veterans During Their Transition From Uniformed Service to Civilian Life,' in order to provide easier access to care. Within 60 days of the order, a joint action plan was to be submitted, that describes "concrete actions to provide, to the extent consistent with law, seamless access to mental health treatment and suicide prevention resources for transitioning uniformed service members in the year following discharge, separation, or retirement."
Within 180 days, a status report was to be provided on the implementation of this Joint Action Plan. This plan states that 245,000 service members transition out of military service each year. Whereas, these actions may help speed up services in some cases, how well equipped is the VA to handle a combination of PTSD, military sexual trauma, and care for the children? Furthermore, if a woman was raped by her comrades, just how safe and comfortable is she going to feel walking through those doors?
In an article published by Military.com, they state:
Many homeless women veterans were victims of military sexual trauma and feel resentment towards the military and the VA, and as a result do not identify themselves as being a veteran. They tend to stay away from the organizations wishing to help them because they feel they were betrayed by that organization in the past. According to VA's National Center for PTSD, data from VA's military sexual trauma screening program show that about 1 in 4 women and 1 in 100 men respond "yes," that they experienced sexual trauma or assault while in the military.
Additionally, if a woman in the armed forces is suffering from PTSD and military sexual trauma, it may result in acting out behaviors, which could cause them administrative (other than honorable) discharge from service. When they return, in order to seek help through the VA, they are required to go through a military hearing in order to "upgrade" the discharge, so that they qualify for VA services. Unfortunately, the wait period for a hearing and outcome can take months, time that these women suffering from mental illness, don't have.
There are currently over 1.5 million female veterans under the age of 65, and over 326,056 over the age of 65 in the US. With mental health challenges, homelessness, and suicide on the rise, these women are in urgent need of a comprehensive program that will care for both them and their children.
Reports Can No Longer Be Overlooked
The US spends millions of dollars crunching numbers, pumping out statistics, and submitting reports on veterans. WVIC's goal is to take action, and produce results, with the first ever comprehensive, therapeutic campus for women veterans and their children. Sadly, 20 veterans commit suicide every day in the US, while thousands of others are in homeless shelters where they cannot get the care they need to make a life for themselves and their families. Whispering Oaks Ranch's pilot program will be able to accommodate 250 women veterans and 35 children, at one time. It is a well-thought-out plan that will assist them through the healing stages and transitional housing for up to nine months, with extensive assistance even after leaving the ranch.
A short list of Task Forces and Strategic Plans which directly correlate with the WVIC Whispering Oaks Ranch pilot program mission: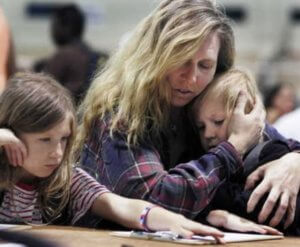 Women Veterans In Crisis community-based program at Whispering Oaks Ranch, exceeds the objectives set forth by these task forces, by providing a strength-based, family-centered, multi-systemic approach to assessment and intervention. They also provide residential and supported-employment services to aid in restoring and developing daily living skills that help veterans to successfully reside in their respective communities. They assist in developing interpersonal and behavior management skills and decreasing the risk of mental and emotional decompensation. WVIC's clinical and support services, assist veterans in managing symptoms, and regaining lost functioning due to trauma, mental illness, substance abuse, and co-occurring disorders.
Crisis stabilization and suicide intervention
Diagnostic mental health assessment and care
Nursing assessment and care
Individual and family counseling
Addiction and substance abuse counseling
Group counseling and peer support
Social wrap-around services such as food, clothes and housing
Life skills education, including medication administration
Supported employment
Supported transitional and permanent housing
Child care while mom heals
A study by the Substance Abuse and Mental Health Services Administration revealed that only 50 percent of returning vets who need veteran mental health treatment will receive VA services. According to USGAO, some of the barriers veterans face, include; personal embarrassment about service-related mental disabilities, shame over needing to seek treatment, long wait times, concerns over the veteran mental health treatment offered by the VA, as well as demographic and travel barriers. It would seem, these barriers would be removed at Whispering Oaks Ranch.
Not Forgotten at Whispering Oaks Ranch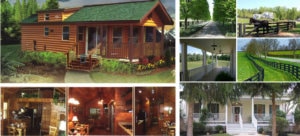 Located in Ocala, FL, on 350 sprawling acres, Whispering Oaks Ranch is intended to offer women veterans a safe environment in a serene setting, with rolling hills, moss-covered trees, and a therapeutic backdrop.  The surroundings are significant for reducing stress levels, providing a setting for intensive mental health services, equestrian PTSD, organic farming, a 24-hour child care center, and other programs.
The Campus Features:
350 acres of natural woods, semi-wooded and pasture areas, butting up to 1000 acres of public land
Accommodates 250 female veterans and 35 children, including 108 mental health clients, and 18 crisis stabilization and intervention rooms
55 acres consisting of (70) 1-bedroom cabins and (30) 2-bedroom cabins for transitional housing
Care center and playground to provide 24-hour child care on 5 mixed acres – infants to 18YOs
100 acres of open pasture with a greenhouse for organic farming
24-stall stable and paddock with riding trails that open to 1000 acres on public land
Large climate-controlled barn
55 acres for transitional and permanent housing in veterans' village
Main treatment and residential building for 120 patients
One secured-access wing with 14 private rooms, including 8 observation and 2 safety rooms
Expanded clinic for diagnostic mental health
Commercial kitchen designed to accommodate 350 servings per meal
Paved walkways with walking trails and benches
Administration building with conference and audit rooms
Marion County, Florida BCC Meeting with Mitchell Coulton
This 6-min video is a good representation of what Whispering Oaks Ranch will include, as well as how the women will transition from the transitional housing to the permanent housing during their 3-9 month stay.
The WVIC Team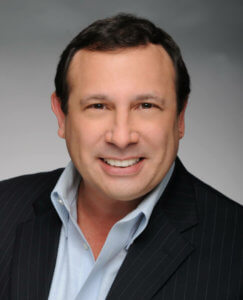 Mitchell Coulton
Executive Director and Board of Directors Chairman
Mitchell is Women Veterans In Crisis founding Board member.  He has provided health care administration, finance and accounting services for over 30 years in hospitals, psychiatric facilities, non-profit organizations, government, and private industry.  His executive management experience includes direct responsibility for $90 million in annual operating budgets, supervision of over 1,500 professional hospital and social services personnel and more than 16,000 clients.
Mitchell was formally trained as a US certified public accountant, has earned a Master's Degree in accounting, and has extensive experience in healthcare business operations, finance and organizational restructuring, dynamic business modeling, healthcare revenue cycle development, and cost avoidance.  While with state government, he developed the CEGI [pronounced SeaJea] Competitive and Efficient Government Initiative integrated clinical and business model, which dramatically reduced costs per client care day, and greatly increased service delivery productivity, and patient discharge rates.  Mitchell is also a senior consultant to non-profits and private industry.
After seeing what was happening to veterans, in 2013, Mitchell set out to help both male and female veterans with short term residential and intensive treatment, through his non-profit organization, Project STRAIT, which became official in 2014. Over time, his concern grew over the neglect he was seeing for female veterans with children, and he implemented the program 'Women Veterans in Crisis'. Project STRAIT is currently in the process of an official name change. Women Veterans in Crisis (Project STRAIT for Veterans) is a 501(c)3 public charity organization 46-4977557.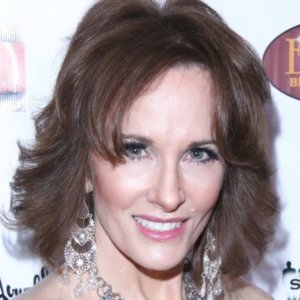 Ellie B. Brown
Director of Public Affairs; National Spokesperson and Government Liaison – WVIC; Whispering Oaks Ranch
Executive Director, EllieB Block Party Productions and Holy Boldness Ministries
Presidents Speaker Board, CWIMA
EllieB has had a three-decade successful career as a public relations specialist, producer, and broadcaster. She spent much of her professional life working with people battling addiction with special emphasis on trauma, gangs, eating disorders and violence prevention. EllieB's broadcast mentor was Merv Griffin. Prior to his passing, he was in pre-production of a feature film based on her courageous personal and professional life-story, The 80s – Compton & Crack to Inspiring Hope. Merv called it his very own friend's 'Erin Brockovich-like powerhouse story.' EllieB's life is a testimony to strength and resilience. She is a recognized visionary and powerful force for inspiration, healing and teaching. She is a survivor, entrepreneur, entertainer, and grandmother of five.
EllieB Block Party Productions (EBBP) is a globally recognized media and production company devoted to service to others with emphasis on veteran rescue, stop human trafficking, and halting the opioid epidemic.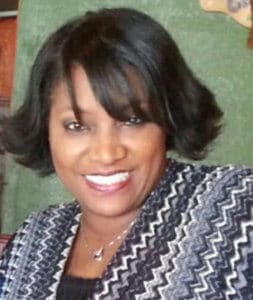 Delores (Dee) Galloway, BSW, Ret. Staff Sergeant, US Army WAC
Program Manager, Whispering Oaks Ranch and Veterans Village Transitional Services
As a decorated Army WAC, Dee completed 15 years assisting soldiers in safety, security and human services in the European, African and American theatres.  Upon retirement, her 22-year progress with the US Department of Justice, at federal corrections complexes in Georgia and Florida, included orientation services, safety and emergency response, investigative intelligence, and social services for inmates with behavioral and mental health challenges.  Dee's responsibilities will include direct supervision of Whispering Oaks Ranch Veterans Village, with a residential capacity of 130 women and 20 children.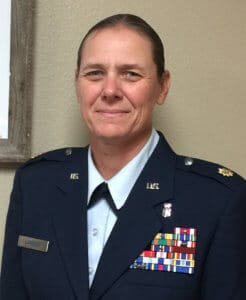 Michelle Langdon, RN, MSN, Ret. Major, USAF, NC
Director of Nursing and Emergency Response
During her 17 years of Air Force nursing, Michelle has personally trained 11,400+ personnel on medical/nursing practices, including three years as faculty affiliate for American Heart Association's Pediatric Advanced Life Support program. In the two years as officer in charge of Evidence Based Practice (EBP), she trained 411 staff on the principals of EBP while managing over 30 projects performed by hospital employees throughout the facility. She was the supervisor of a $1.2M+ nursing contract, and was responsible for the clinical practice of 430 nurses at the Department of Defense's (DoD) only Level I trauma center in the United States.
Michelle has led pediatric and adult critical care transport programs. As lead RN, she developed training and validation platforms, managed schedules and flight coordination, and was responsible for the clinical practice of nurses, EMTs and respiratory therapists under her services. While assigned to European Command, she was responsible for up to 26 personnel supporting NASA, European Command, and Africa Command. Her previous experience with extra-corporeal membrane oxygenation (ECMO – lung and/or heart-lung bypass therapy) and critical care transport, led to her selection as lead RN/officer in charge of DoDs Acute Lung Rescue Team (ALRT). This distinctive team transports wounded warriors from the combat theater to Germany/United States while receiving ECMO therapy.
Bipartisanship for Veterans: Congress Must Act
WVIC will be submitting a funding bill to congress in early 2019, seeking $225 million to develop the community-based ranch. Though this is a relatively small bill by Federal standards, they intend on maximizing the funds to create a welcoming, safe, and vibrant space, where female veterans and their children will feel comfortable, and receive the mental stability they need.
It is WVIC's hope that patriots and supporters will speak out about the long overdue need for a mental health campus focused on women veterans, and will encourage their representatives to back this bill, so as to prevent future suicides and homelessness these women should not have to endure after fighting for their country. This program can set the groundwork for future campuses to be setup across the country, in order to serve thousands of women veterans who urgently need this assistance, as many have nowhere else to turn. Current grant funding opportunities are not available for a full comprehensive program, yet pieces of program components that are grant funded at the National Institute of Health, Housing and Urban Development, and Health and Human Services would more than adequately fund a pilot project of this size.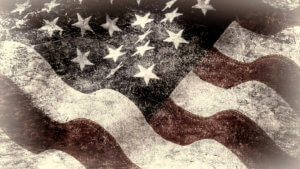 Both, Democrats and Republicans have all vocalized their support for veterans, spoken loudly about the need to improve health care for them, and are fully aware of the situation at hand. They've also seen the statistics on the rate of homeless veterans and the staggering rate of 20 suicides per day. While they all proceed forward with their efforts to improve VA centers, it would seem equally important to approach these situations with comprehensive solutions as well.
Democrat Representative Nancy Pelosi has an entire web page dedicated to veteran's issues, stating that she is "committed to preserving the sacred trust of our men and women in uniform and the 200,000 service members who become veterans each year." She also agrees that "we must continue to innovate and modernize how we treat and serve our veterans with the 21st century care." Her sentiment is very similar to that of WVIC's, stating, "We owe our 22 million veterans a sacred pledge: that just as the military leaves no one behind on the battlefield, we must leave no veteran behind here at home."
In June of this year, Republican Senator Lindsey Graham, an Air Force Veteran, attended the White House ceremony where President Trump signed the VA MISSION Act into law. Graham stated, "I am proud to Join President Trump and my colleagues as we celebrate the VA MISSION Act being signed into law. This is a monumental step forward in providing quality health care to the bravest among us."
Senate Democrat Leader Chuck Schumer recently called for $750 million in spending for the VA to fill critical healthcare jobs that could jeopardize coverage for thousands of veterans, indicating they have yet to fill 40,456 jobs in the Veterans Health Administration. He stated, "The point is a simple one: our veterans should not have to fight a war with the VA to receive the kind of health care they both need and deserve."
Republican Senator Joni Ernst, a combat veteran, recently stood on the Senate floor calling on her colleagues to join her in supporting her bipartisan legislation on Veterans E-Health and Telemedicine (VETS) Act. In her speech, she stated the following:
We can, and we must do better for our veterans. I spoke those words during my very first speech given here on the Senate floor just over three years ago. I also spoke about the need to fulfill the promises made to our veterans who have sacrificed everything for our country. At that time, the average wait for a mental health appointment at the VA was 36 days. There were, on average, 22 veteran suicides every single day in the United States. It underscores the troubles within the VA, and the urgency to act immediately to help our veterans get the quality and the timely care that they have earned and that they deserve.
In September 2017, the VA released a report on Veteran Suicide Statistics by State, and VA Secretary Dr. David J. Shulkin, had this to say:
I am committed to reducing Veteran suicides through support and education. We know that of the 20 suicides a day that we reported last year, 14 are not under VA care. This is a national public health issue that requires a concerted, national approach.
Bipartisanship has a fighting chance when it comes to Veterans. All of Congress, as well as President Trump, are aware that the VA system is broken, and have more recently been taking actions to get it moving in the right direction, but that could take years, and these women and their children can't afford to wait. The 25% of women who are either severely sexually abused or raped during their service, will likely never feel comfort when walking through the doors of a VA center. They fought for their country, and as stated above by many, their country should fight for them.
WVIC's motto seems to be right in line with the overall consensus of Congress:
A homeless lifestyle of hunger, desperation and suicide for our veterans, is simply not acceptable!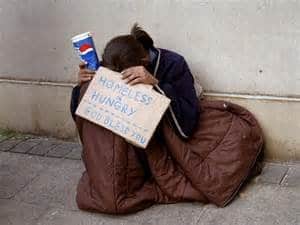 Call your local representatives, share this information far and wide, and support WVIC's efforts in this incredible mission to create Whispering Oaks Ranch, to help the female veterans and their children, who have fought for this country. It's time to join together, and fight for them.
Contact WVIC: [email protected]
Support WVIC with a donation.
If you or someone you know is at immediate risk for suicide, contact the Veterans Crisis Line: Call 1-800-273-8255 and Press 1, text to 838255, or chat online at VeteransCrisisLine.net/Chat.